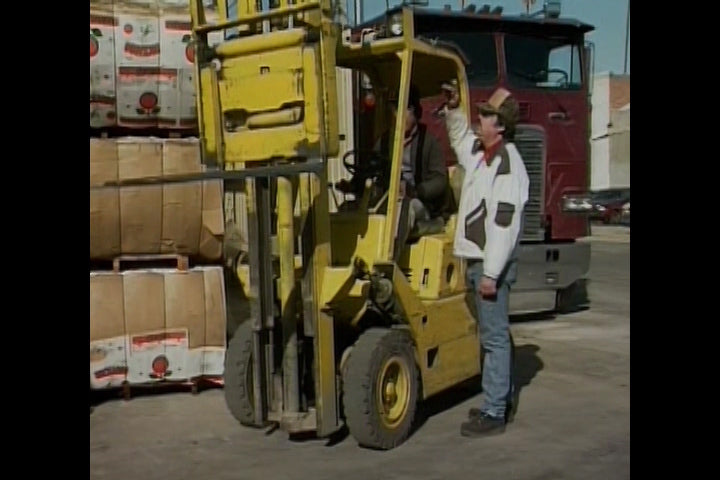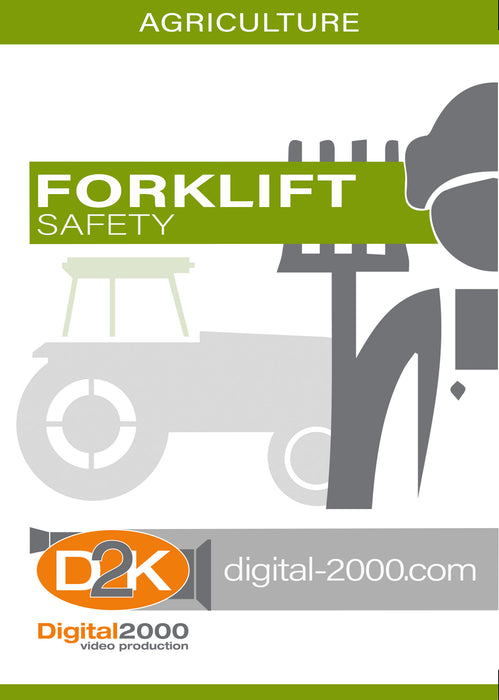 Agriculture Series - Forklift Safety
Forklift Safety - Forklift Safety program reviews the engineering principles, safe operating procedures and maintenance of forklifts. A forklift operator's job is to move material efficiently and quickly. Persons operating a forklift must be trained and authorized by the company before being assigned. It is important to understand the engineering principles of the equipment.
Topics covered in this safety video include: fulcrum principle, load center, center of gravity, stability triangle of the forklift, safe operating rules of the equipment, operator maintenance, approved safety platform, moving a load, carrying a load, while driving, parking your forklift, loading or unloading trucks and trailers, the basics of when a forklift is unsafe to operate.
Runtime: 16 Min.
WITH PURCHASE OF ANY ENGLISH DVD YOU WILL RECEIVE A FREE WRITTEN MATERIAL CD-Rom. The CD-ROM of written materials may include: Leaders Guides, Questions and Answers, Manuals, and Power Points. Contents vary depending on program.