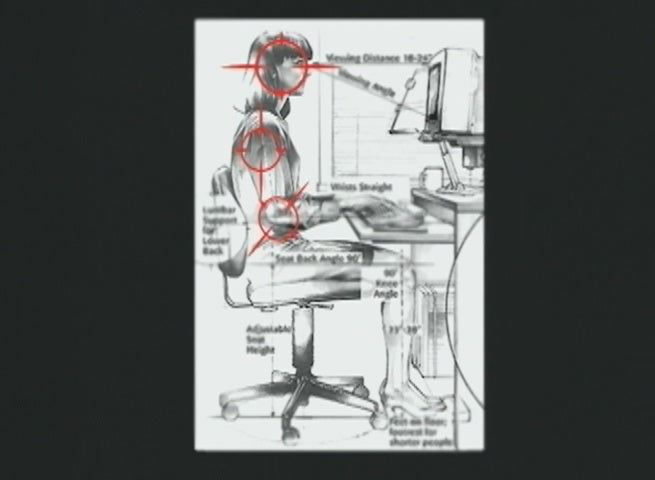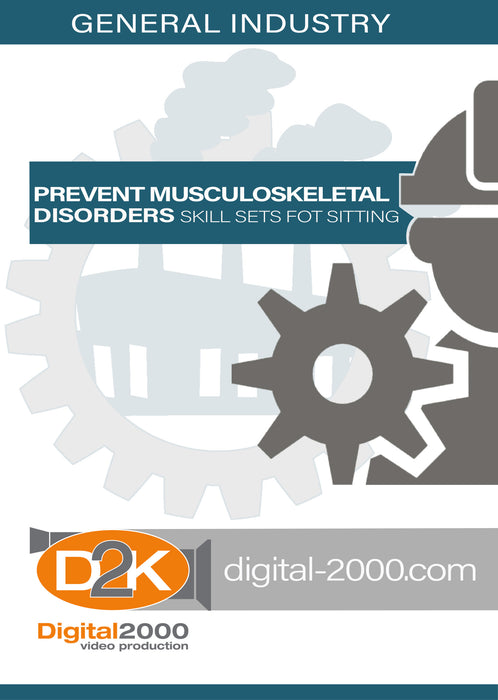 Prevent Musculoskeletal Disorders - Skill Sets For Sitting
Demonstrates Prevent Musculoskeletal Disorders - Skill Sets for Sitting. Most people think they have sitting figured out – bend your knees and then sit in the chair. If it were that simple we wouldn't be seeing the number of neck, shoulder, arm, and back problems related to this activity. The first thing to know is there is no one right way to sit. This program demonstrates how to identify the demands associated with sitting and how to minimize the demands that will help you keep your energy and productivity up and risk of injury down.
Key Words: Prevent Musculoskeletal Disorders, Skill Sets for Sitting, Risk of Injuries, Demonstrates Sitting, No One Way to Sit, Identify Demands Associated with Sitting, Safety Awareness, Safety Video, Safety Training, Safety DVD.
Course Outline
Background
Neutral or Power Positions
Runtime: 12 Min.
WITH PURCHASE OF ANY ENGLISH DVD YOU WILL RECEIVE A FREE WRITTEN MATERIAL CD-Rom. The CD-ROM of written materials may include: Leaders Guides, Questions and Answers, Manuals, and Power Points. Contents vary depending on program.