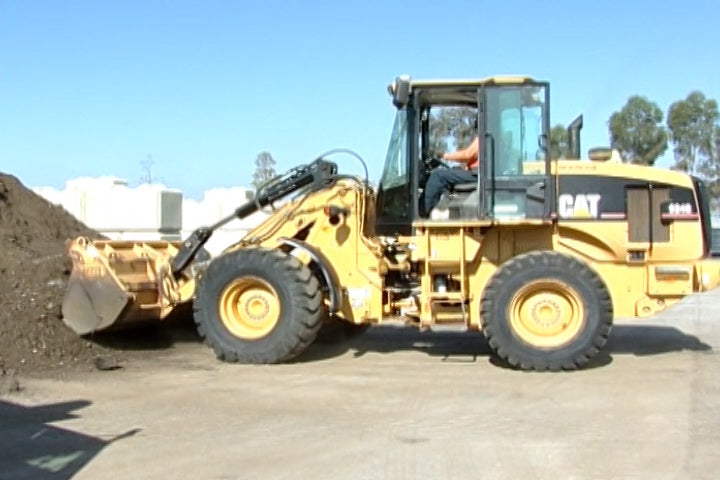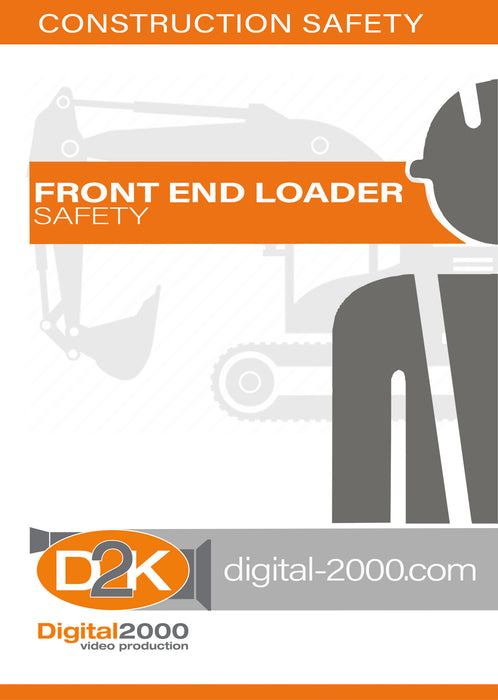 Front End Loader Safety (Public Agency)
TThe overhead pendant hoist is used to safely maneuver heave loads around shops, treatment plants, pump stations and other locations. This program will focus on overhead rail mounted hoists. These hoist operating systems are electric, pneumatic and hand-operated chain hoists.

Key Words: Front End Loader, Safety, Skilled Professional, Operating the Front-End Loader, Safety Video, Safety Training, Safety DVD.
Runtime: 15 Min.
Program Outline
Rollover Protection Structures (ROPS)
Potential Problems
Hitching a Load
Rollover Prevention
Falls and Run-Over Accidents
Articulated Four-Wheel Drive Loaders
Power Take Off (PTO)
Basic Loader Safety Rules
Maintenance
Operating the Front-End Loader
Travel and Trailering
WITH PURCHASE OF ANY ENGLISH DVD YOU WILL RECEIVE A FREE WRITTEN MATERIAL CD-Rom. The CD-ROM of written materials may include: Leaders Guides, Questions & Answers, Manuals, and Power Points. Contents vary depending on program.