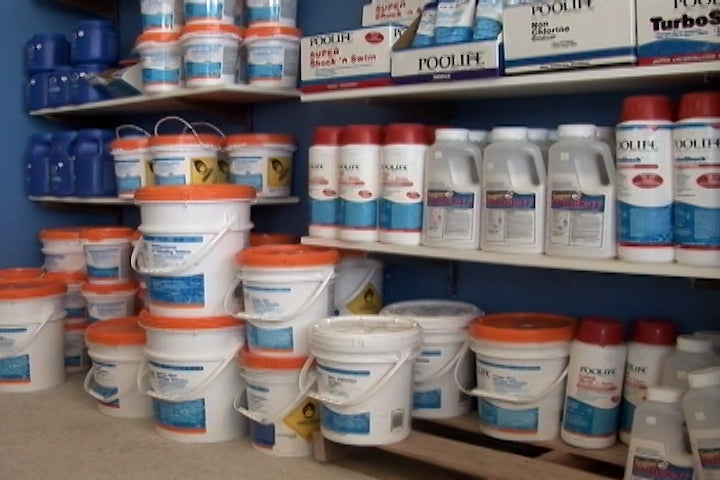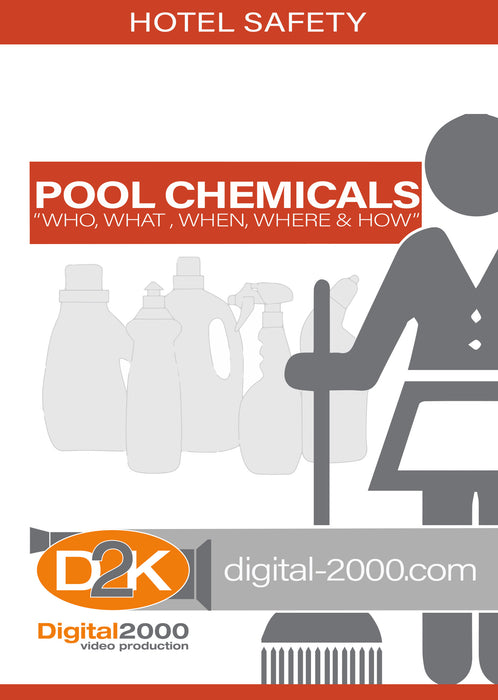 Pool Chemicals - Who, What, When, Where, and How
Swimming pool chemicals include various kinds of disinfectants and sanitizers. These chemicals control the growth of certain kinds of algae and bacteria in pool water. Chlorine is the most used. Chlorine comes from chlorinating agents that release chlorine whey they are dissolved in water. This program focuses on the dangers of these chemicals and their proper use and storage.
Key Words: Pool Chemicals, Disinfectants, Sanitizers, Chlorine-Based Disinfectants, Chlorine Gas, Chlorinating Agents, Pool Chlorinator, Safety Video, Safety Training, Safety DVD.
Runtime: 27 Min.
WITH PURCHASE OF ANY ENGLISH DVD YOU WILL RECEIVE A FREE WRITTEN MATERIAL CD-Rom.
The CD-ROM of written materials may include: Leaders Guides, Questions and Answers, Manuals, and Power Points.
Contents vary depending on program.