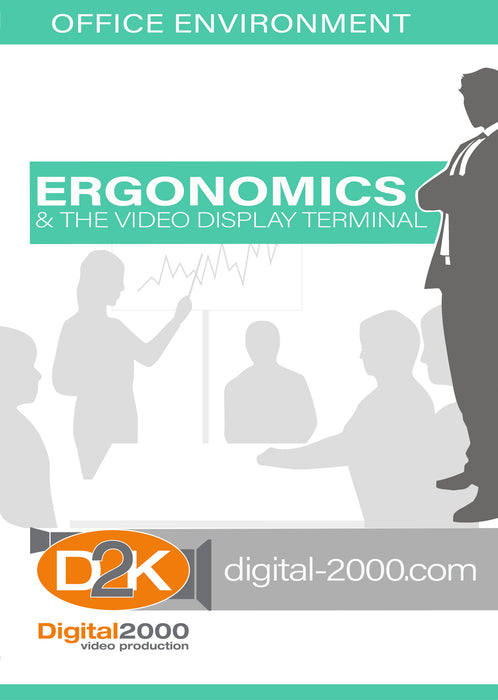 Ergonomics and The Video Display Terminal
The Ergonomics and the Video Display Terminal program was designed to cover some of the different issues surrounding ergonomics as it applies to the Video Display Terminal or VDT. Ergonomics is adapting an environment to the limits of the human body. It is not just about comfort, but design and function with the human body in mind. Like any tool or workstation, if you do not use the computer correctly, you can cause damage to your body including eyestrain, carpal tunnel syndrome, and stiff neck and back.
Key Words: VDT Hazards, Ergonomics, Carpal Tunnel Syndrome, Body Strains, Ergonomics is Adapting to the Human Body, Safety Video, Safety Training, Safety DVD.
Course Outline
Background
Inspection
Lighting and Glare
Workstation Seating
Screens, Keyboards and Work Surfaces
Work Practices
VDT Accessories
Summary
Runtime: 9 Min.
WITH PURCHASE OF ANY ENGLISH DVD YOU WILL RECEIVE A FREE WRITTEN MATERIAL CD-Rom. The CD-ROM of written materials may include: Leaders Guides, Questions and Answers, Manuals, and Power Points. Contents vary depending on program.