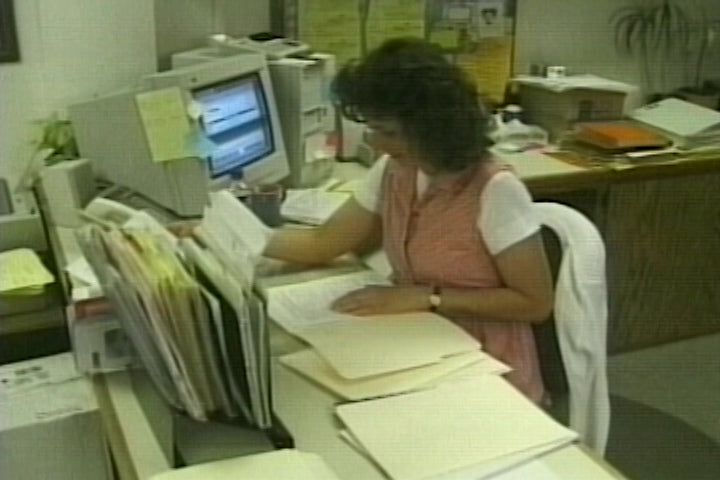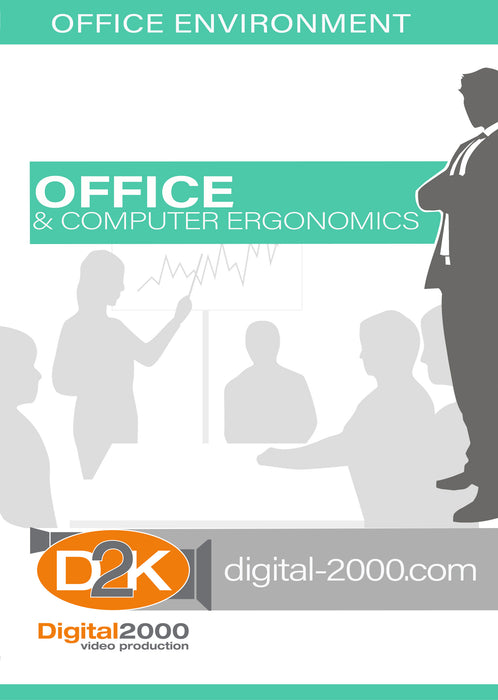 Office and Computer Ergonomics
The government may provide guidelines for compliance, but the employee is most capable of ensuring their own safety. There have been improvements in the study of ergonomics in recent years. Office workers may be at risk of developing an ergonomic disorder due to exposure to ergonomic hazards. There has been an increase in the number of occupational ergonomic disorders reported. This creates a problem for the worker and employer. The company can provide the proper equipment, but in the end the worker has to make suggestions on how to improve the ergonomics of performing the job. This program is to make viewers aware of ergonomics and how specific techniques can help prevent injuries in the workplace.
Key Words: Ergonomics, Office Computers, Ergonomic Hazards, Worker Responsibility, Ergonomic Awareness, Good Safety Program, Occupational Ergonomic Disorder, Safety Video, Safety Training, Safety DVD.
Course Outline
Defining Ergonomics
Controlling Workplace Hazards
Proper Ergonomic Controls Prevention
Ergonomically Correct Computer Workstation
Breaks and Personal Exercise
Lifestyle Changes and Improvements
Summary
Runtime: 16 Min.
WITH PURCHASE OF ANY ENGLISH DVD YOU WILL RECEIVE A FREE WRITTEN MATERIAL CD-Rom. The CD-ROM of written materials may include: Leaders Guides, Questions and Answers, Manuals, and Power Points. Contents vary depending on program.