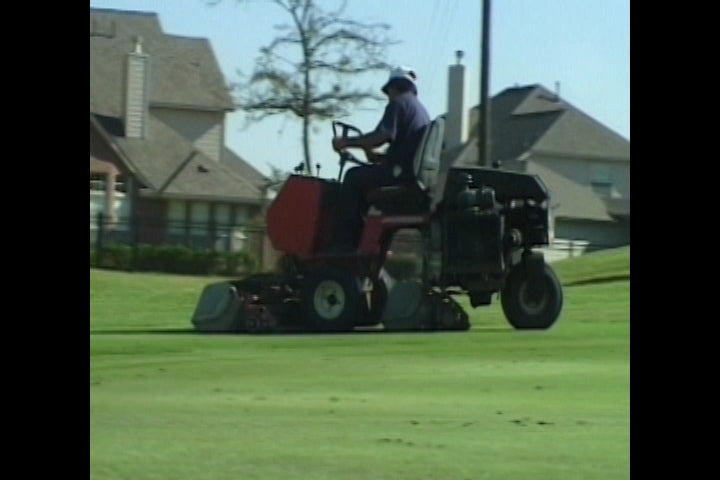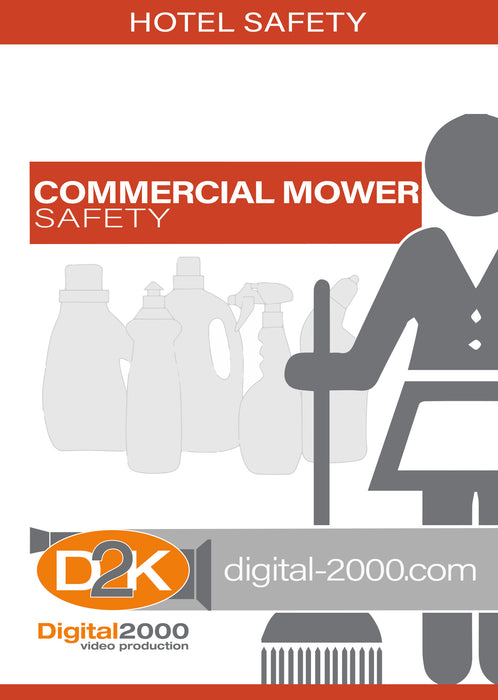 Commercial Mower Safety (Hospitality)
The same caution should be exercised in driving a commercial mower as an automobile. Mowers are a great labor-saving device and are safe to use. Most safe operating rules and instructions apply to a riding mower or a walk-behind mower. Always follow the Operator's Manual for safe operation. This program focuses on the safety features of this equipment, maintenance and accident prevention tips.
Key Words: Commercial Mower Safety - Equipment Maintenance, Accident prevention, Exercise Caution, Operating a Mower, Mowers are Dangerous, Follow Procedures, Safety Rules, Walk-Behind Mower, Safety Video, Safety Training, Safety DVD.
Runtime: 12 Min.
Program Outline
Operator's Manual
Safety Features
Mowing Area
Protective Clothing
Pay Attention
Refueling the Mower
Accident Prevention Tips
Slope Operation
Maintenance
WITH PURCHASE OF ANY ENGLISH DVD YOU WILL RECEIVE A FREE WRITTEN MATERIAL CD-Rom. The CD-ROM of written materials may include: Leaders Guides, Questions and Answers, Manuals, and Power Points. Contents vary depending on program.