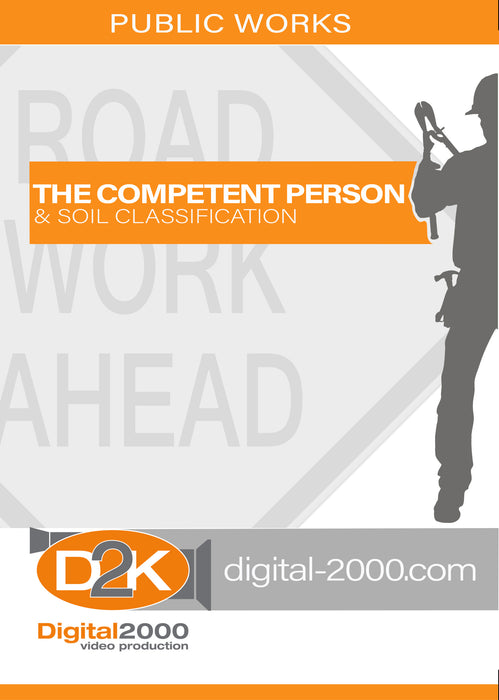 Competent Person and Soil Classification
Cave-ins are predictable and preventable according to OSHA. Working around trenches can be dangerous. A cubic yard of soil can weigh 2700 pounds – that's as much as a small truck. A person buried under a couple feet of soil can experience pressure to the chest causing suffocation. There is no room for risk-taking when working in trenches and excavations. A competent person is defined by OSHA standards relating to trenching and excavation activities. This program focuses on competent person and soil testing.
Key Words: Competent Person, Soil Classification, Soil Testing, Trenches, Suffocation, Soil and boulders, Cave-ins, Survival, Risk-Taking, Safety, Safety Video, Safety Training, Safety DVD.
Runtime: 20 Min.
WITH PURCHASE OF ANY ENGLISH DVD YOU WILL RECEIVE A FREE WRITTEN MATERIAL CD-Rom.
The CD-ROM of written materials may include: Leaders Guides, Questions and Answers, Manuals, and Power Points.
Contents vary depending on program.