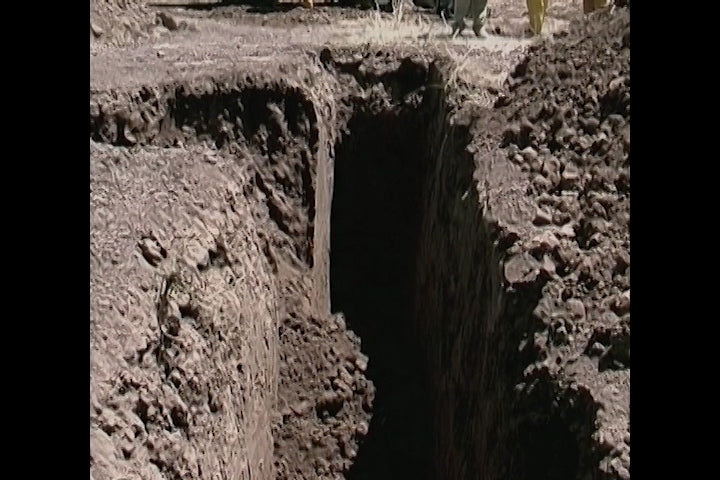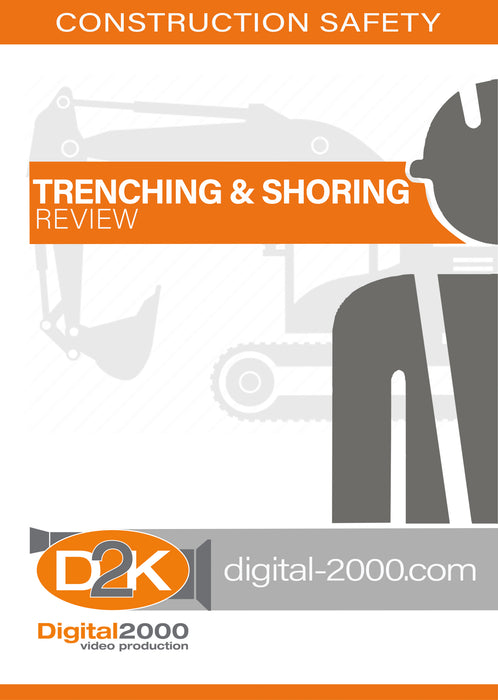 Trenching & Shoring Review
Evacuations and trench cave-ins account for a growing number of fatalities and serious injuries in construction. With little or no warning, an unsupported improperly shored or sloped trench or excavation wall can collapse and trap the workers below in seconds. This program is an overview of excavation and trench safety basics.
Topics discussed in this safety video include: planning for safety, locating any underground installations, contacting the utility companies involved and informing them of the proposed work, terminology and on-site safety practices, types of soil, trench boxes, shoring, testing and control requirements, testing atmospheres in the excavations, and daily inspections of excavations.
Runtime: 30 Min.
Program Outline
Causes of Trench Cave-Ins
OSHA Standards
Inspections
Responsibilities
Soil Classification
Manual Testing
WITH PURCHASE OF ANY ENGLISH DVD YOU WILL RECEIVE A FREE WRITTEN MATERIAL CD-Rom. The CD-ROM of written materials may include: Leaders Guides, Questions and Answers, Manuals, and Power Points. Contents vary depending on program.