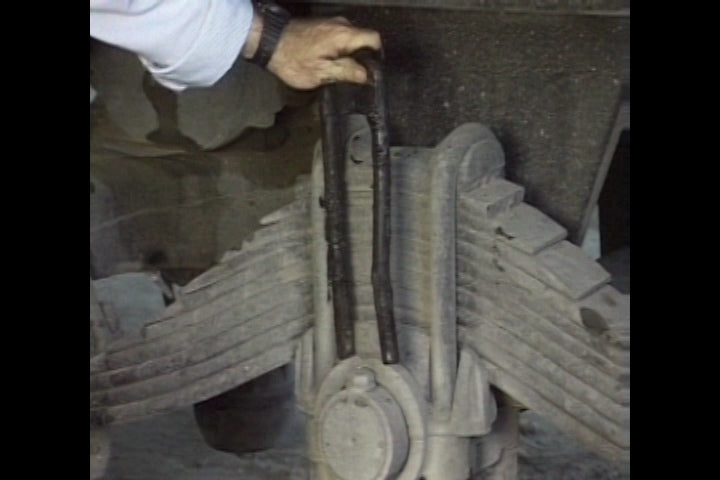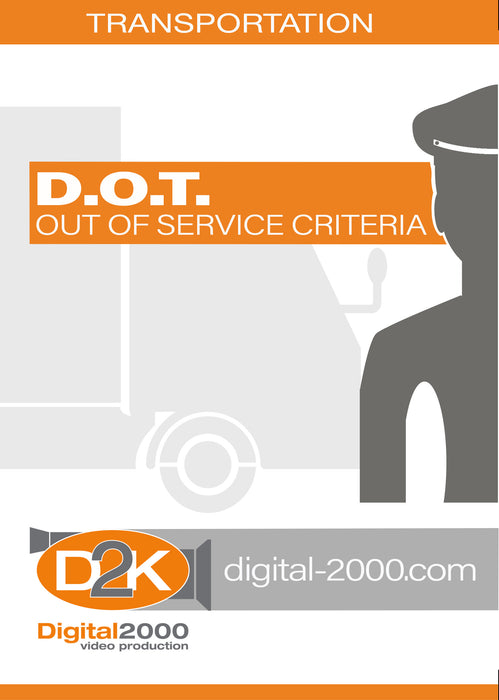 D.O.T. - Out of Service Criteria
Many changes have taken place concerning vehicle safety, licensing, recordkeeping and Department of Transportation (DOT) roadside inspections. The out of service criteria for motor vehicles is published by the Commercial Vehicle Safety Alliance (CVSA). Appendix G to 49 CFR part 396 specifies conditions a vehicle must pass in an annual inspection. These standards are more stringent. This program outlines in detail the out of service criteria for each component of the vehicle in a roadside inspection.
Key Words: D.O.T., Out of Service, Motor Vehicle, Commercial Vehicle, Safety Alliance, Department of Transportation, Safety Video, Safety Training, Safety DVD.
Course Outline
Safety Inspection
Brake System
Steering Gear and Linkage
Tires
Wheels and Rims
Lights and Lighting Devices
Suspension
Fuel System
Exhaust System
Windshields and Wipers
Emergency Equipment
Vehicle Frame
Safe Loading
Chains
Wire Rope
Fiber Rope
Synthetic Webbing
Fittings or Attachments
Anchor Points
Coupling Systems
Van and Trailer Bodies
Runtime: 19 Min.
WITH PURCHASE OF ANY ENGLISH DVD YOU WILL RECEIVE A FREE WRITTEN MATERIAL CD-Rom. The CD-ROM of written materials may include: Leaders Guides, Questions and Answers, Manuals, and Power Points. Contents vary depending on program.