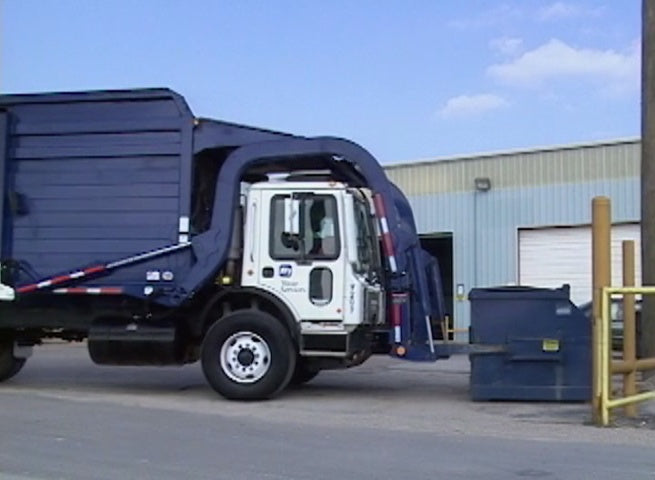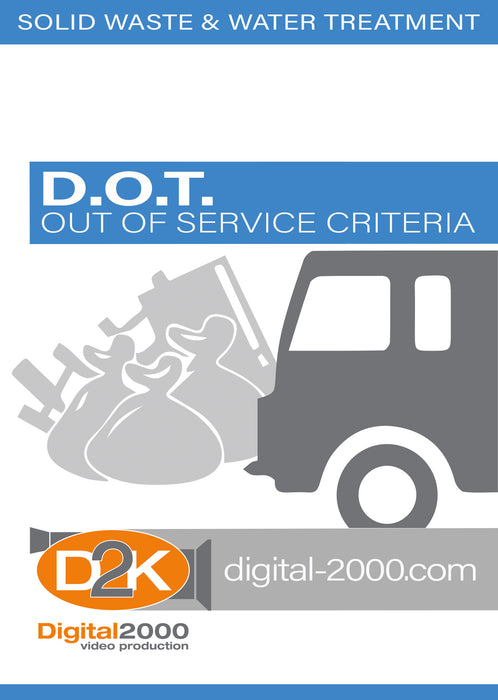 D.O.T. - Out of Service Criteria
It is best for drivers to stop the vehicle if they notice any unusual noise or think there is a problem with the vehicle. Experienced drivers know when a truck sounds unusual or if there is a problem with the motor or other parts of the vehicle. If you are not sure, pull over and check out the problem. This program is a guide to help drivers avoid excessive downtime due to a disabled vehicle.
Topics: safety inspection, brake system, steering gear and linkage, tires, wheels and rims. Suspension, fuel system, emergency equipment, and van and trailer bodies.
Course Outline
Safety Inspection
Brake System
Steering Gear and Linkage
Tires
Wheels and Rims
Lights and Lighting Devices
Suspension
Fuel System
Exhaust System
Windshields and Wipers
Emergency Equipment
Vehicle Frame
Safe Loading
Chains
Wire Rope
Fiber Rope
Synthetic Webbing
Fittings or Attachments
Anchor Points
Coupling Systems
Van and Trailer Bodies
Runtime: 18 Min.
WITH PURCHASE OF ANY ENGLISH DVD YOU WILL RECEIVE A FREE WRITTEN MATERIAL CD-Rom. The CD-ROM of written materials may include: Leaders Guides, Questions and Answers, Manuals, and Power Points. Contents vary depending on program.