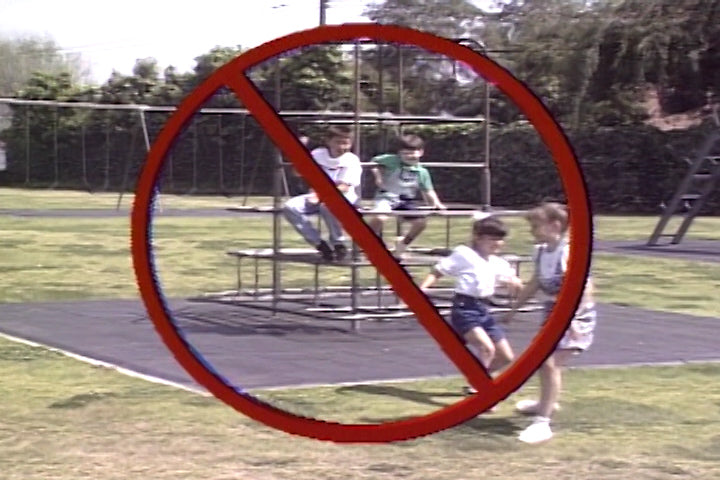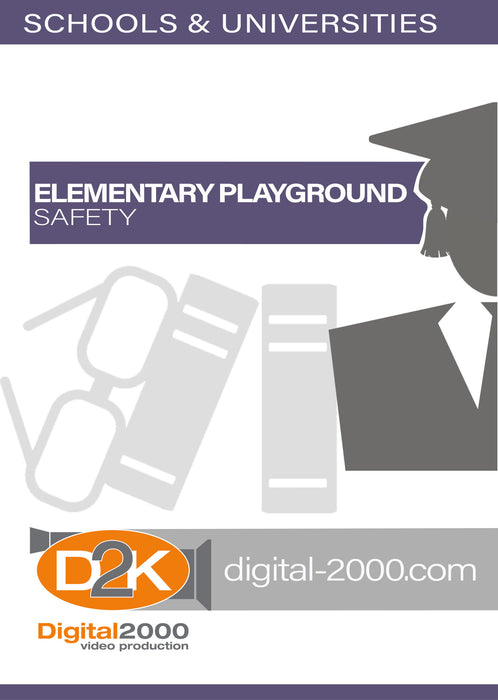 Elementary Playground Safety
This program is not a cartoon or a funny story. We will discuss something very important and serious - safety. Safety is something you do to keep from getting hurt. School children and adults are too busy at work or school to always think about safety. This program will help you to start learning and thinking about safety.
Topics covered in this safety video include: if your teacher or playground supervisor isn't on the playground, think about the other children, no pushing or shoving, untied shoelaces, and playground equipment.
Runtime: 9 Min.
WITH PURCHASE OF ANY ENGLISH DVD YOU WILL RECEIVE A FREE WRITTEN MATERIAL CD-Rom. The CD-ROM of written materials may include: Leaders Guides, Questions and Answers, Manuals, and Power Points. Contents vary depending on program.