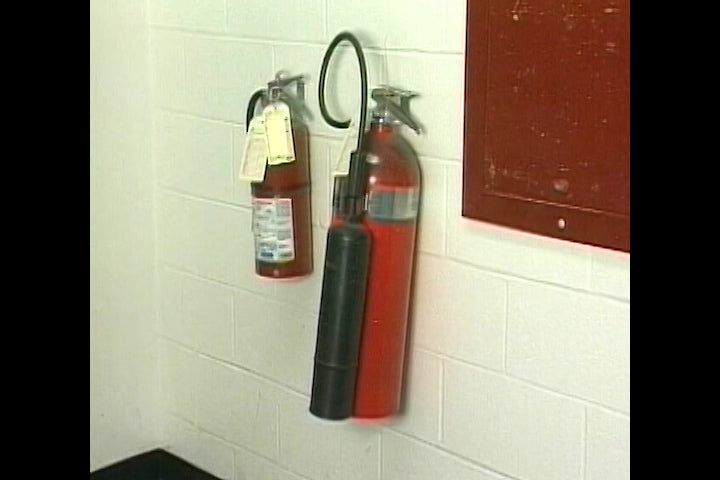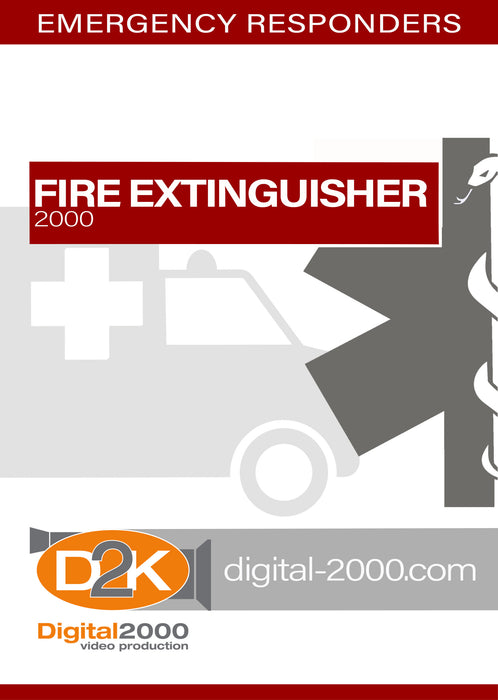 Fire Extinguisher 2000 (Law Enforcement/Fire/Security)
Fire Extinguisher 2000 (Long Version) program discusses the Classes of fires and the proper chemicals used to extinguish them in a safe manner. We cannot possibly cover all aspects of extinguishing agents and fire prevention in this program but the information will help you become more familiar with extinguishers, fire prevention and a better understanding of emergency action in the event of a fire. The objective of the training is to save lives and property in that order. Always remember that life safety is much more important than property. If you can't extinguish a fire safely, call the fire department and let them handle the situation. In the event of a small fire, call the fire department anyway because small fires can quickly get out of hand and seconds count in the fire fighting business. Fire extinguishers are not designed to fight a large or spreading fire and even against small fires, extinguishers are useful only under the right conditions.
Key Words: Fire Extinguisher, Classes of Fires. Extinguishing Chemicals, Fire Prevention, Training, Emergency Action, Life Safety, Extinguishing Agents, Safety Video, Safety Training, Safety DVD.
Runtime: 13 Min.
Program Outline
Background
Fire Extinguishers
Classes of Fire Extinguishers
Fire Prevention
Fire Extinguisher Use
Summary
WITH PURCHASE OF ANY ENGLISH DVD YOU WILL RECEIVE A FREE WRITTEN MATERIAL CD-Rom. The CD-ROM of written materials may include: Leaders Guides, Questions and Answers, Manuals, and PowerPoints. Contents vary depending on the program.