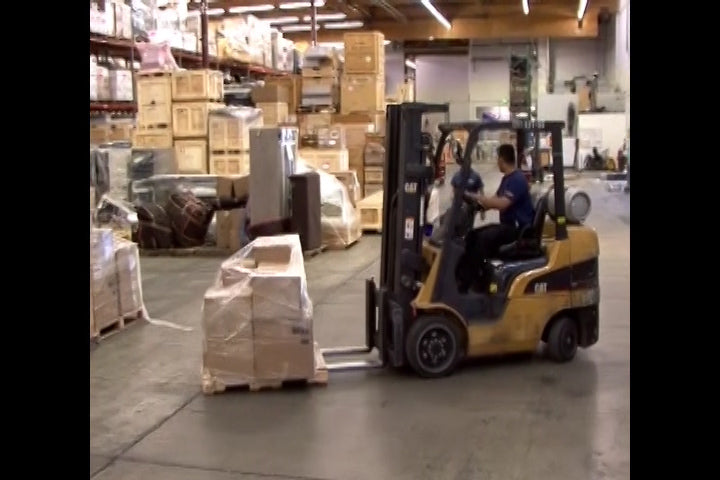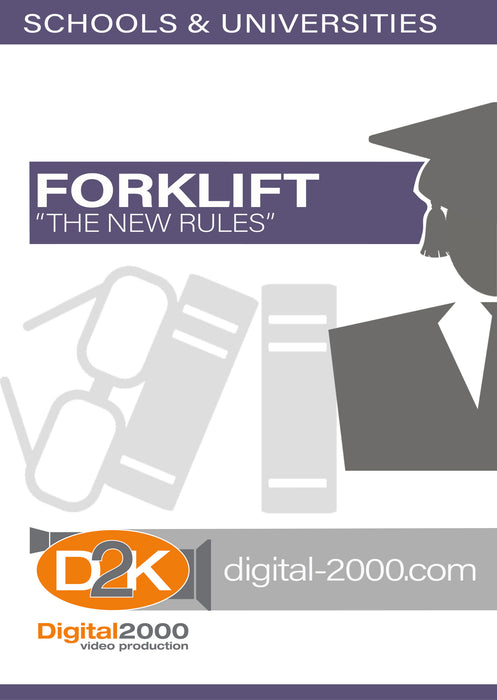 Forklift 2000 - The New Rules
Forklift 2000 The New Rules - Along with the growth of material handling equipment, there has been a wide range of equipment such as battery-operated equipment to diesels, gasoline or propane-powered in capacities of less than 2,500 pounds to over 100,000 pounds. The more technology progresses, the more important it is for professional operation of the equipment. In this program we will discuss the government rules on mandatory training specific to the equipment being operated. Topics: Rules and Certification, Certification, Types of Equipment, Engineering Principles, Automobiles and Forklifts., Fulcrum Principle, Forklift Data Plate, Attachments & much more
Topics covered in this safety video include:
Program Outline
Rules and Certification
Certification
Types of Equipment
Engineering Principles
Automobiles and Forklifts
Fulcrum Principle
Forklift Data Plate
Attachments
Load Center
Center of Gravity
Technical Terminology
Operator Responsibility
Operating Rules
Speeding
Riders
Seat Belts and Turn Overs
Raised Loads
Steering-Operating Surfaces
Docks and Ramps
Braking and Parking
Pedestrians
Forklift Maintenance
Summary
Runtime: 50 Min.
WITH PURCHASE OF ANY ENGLISH DVD YOU WILL RECEIVE A FREE WRITTEN MATERIAL CD-Rom. The CD-ROM of written materials may include: Leaders Guides, Questions and Answers, Manuals, and Power Points. Contents vary depending on program.