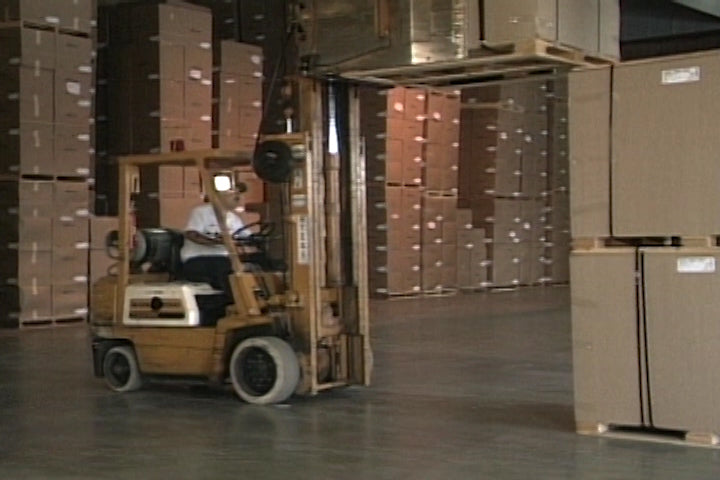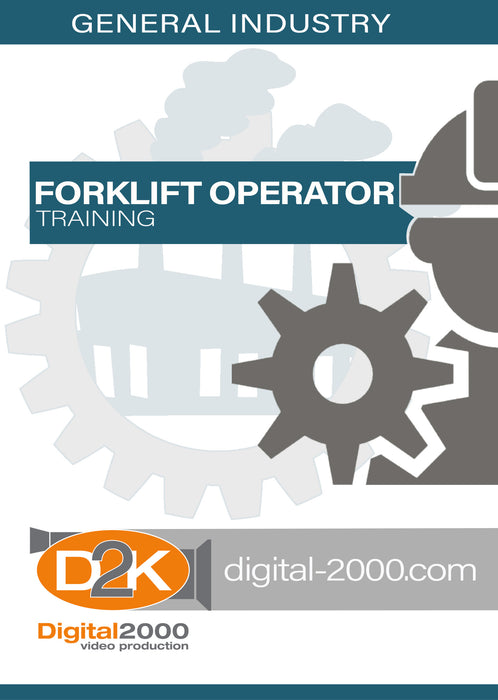 Forklift Operator Safety (Heavy Manufacturing)
Forklift Operator Safety program reviews the engineering principles, safe operating procedures and maintenance of forklifts. Anyone operating this equipment must be trained and authorized by the company. A forklift professional doesn't cause property damage or injuries. Everyone wants to move material efficiently and quickly and that's your job, but you don't have to speed or violate safety rules to do a good job. All we ask is for you to perform your job professionally.
Key Words: Forklift Operator Safety, Engineering Principles, Safe Operating Procedures, Forklift Maintenance, Trained and Authorized, Property Damage, Safety Video, Safety Training, Safety DVD.
Runtime: 16 Min.
Program Outline
Engineering Principles
Safe Operating Rules
Maintenance

WITH PURCHASE OF ANY ENGLISH DVD YOU WILL RECEIVE A FREE WRITTEN MATERIAL CD-Rom. The CD-ROM of written materials may include: Leaders Guides, Questions & Answers, Manuals, and Power Points. Contents vary depending on program.