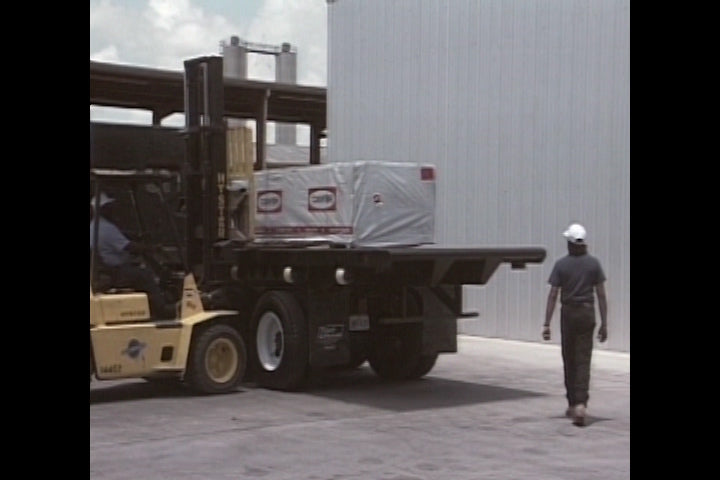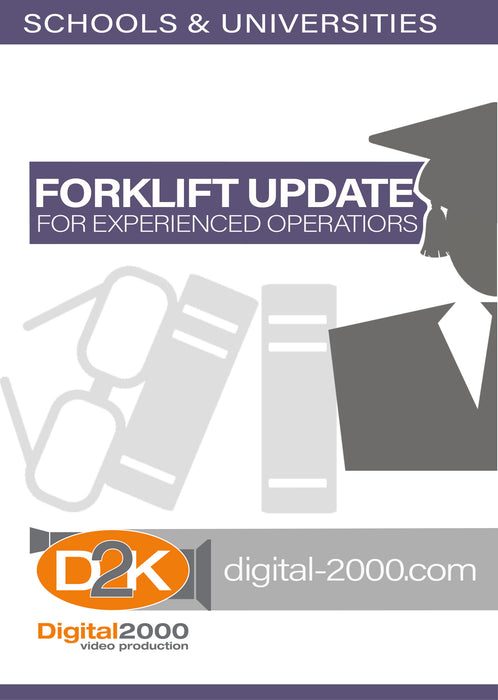 Forklift Update For Experienced Operators (Schools)
Forklift Update For Experienced Operators - Anyone required to operate forklifts must be trained in a wide variety of topics including engineering principles, forklift operating rules, equipment characteristics, environmental hazards, operator maintenance, hazardous locations, surface operating conditions, site-specific operations, potential hazards, and other information.
Topics covered in this safety video include: engineering principles, automobiles and forklifts, fulcrum principle, attachments, load centers, center of gravity, technical terminology, seat belts, and turnovers.
Program Outline
Engineering Principles
Automobiles and Forklifts
Fulcrum Principle
Attachments
Load Center
Center of Gravity
Technical Terminology
Seat Belts and Turn Overs
Summary
Runtime: 18 Min.
WITH PURCHASE OF ANY ENGLISH DVD YOU WILL RECEIVE A FREE WRITTEN MATERIAL CD-Rom. The CD-ROM of written materials may include: Leaders Guides, Questions and Answers, Manuals, and Power Points. Contents vary depending on program.