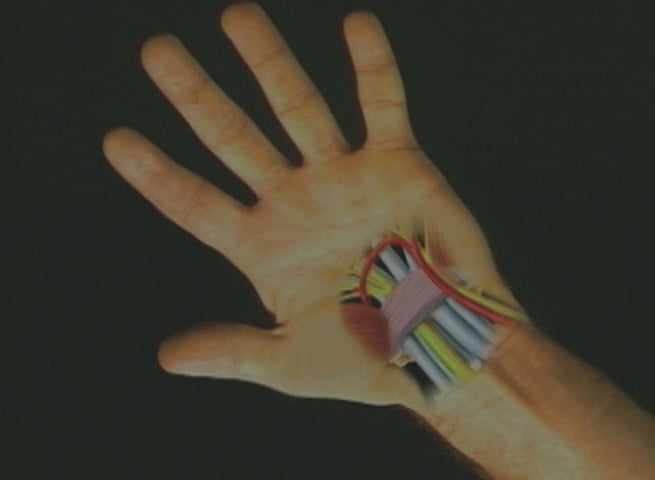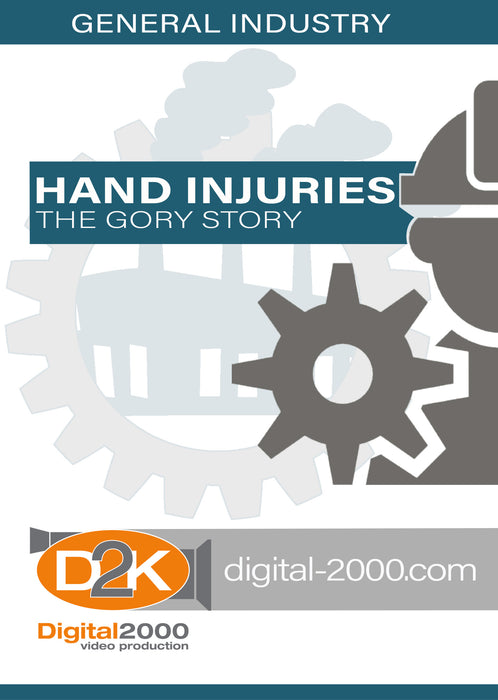 Hand Injuries - Gory Story (PPE)
Hand Injuries - Gory Story discusses the leading causes of hand injuries including hand contact with objects and equipmentNormally, hand injuries are caused by either physical trauma or chemical contact. Injuries range from cuts, blisters, abrasions, lacerations, burns, punctures and fractures to amputations, chemical skin exposure and impact from falling parts, electrical shock, cold temperature skin damage, frostbite and dog bite.
Key Words: Hand Injuries, Hand Injury Causes, Hand Injury Trauma, Hand amputations, Hand Fractures, Hand Burns, Safety Awareness, Safety Video, Safety Training, Safety DVD.
Course Outline
Causes of Hand Injuries
Reasons for Hand Injuries
Personal Protective Equipment (PPE)
Carpal Tunnel Syndrome (CTS)
Repetitive Strain Injuries (RSI)
Electrical Burns
Summary
Runtime: 14 min.

WITH PURCHASE OF ANY ENGLISH DVD YOU WILL RECEIVE A FREE WRITTEN MATERIAL CD-Rom. The CD-ROM of written materials may include: Leaders Guides, Questions and Answers, Manuals, and Power Points. Contents vary depending on program.