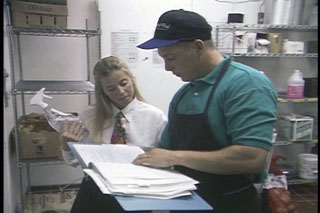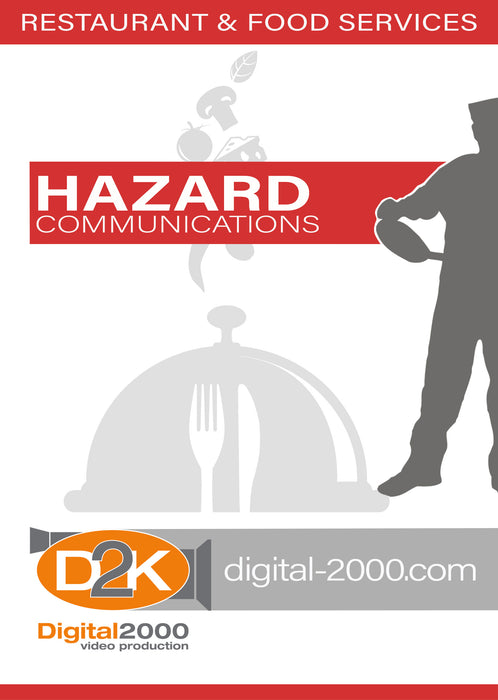 Hazard Communications Program - Restaurants
Your employer wants you to be informed of all chemical products being used in the restaurant and trained in the safe use of these products. Training will include using, handling, storing, and disposing of chemicals. How to handle emergency procedures in the event of spills is important for your safety.
Key Words: Hazard Communication, Restaurants, Safety Decisions, Hazardous Materials, Chemical Products, Personal Protective Equipment, Hazardous Chemicals, Training, Disposing Chemicals, Chemical Spills, Safety Video, Safety Training, Safety DVD.
Runtime: 13 Min.
WITH PURCHASE OF ANY ENGLISH DVD YOU WILL RECEIVE A FREE WRITTEN MATERIAL CD-Rom.
The CD-ROM of written materials may include: Leaders Guides, Questions and Answers, Manuals, and Power Points.
Contents vary depending on program.