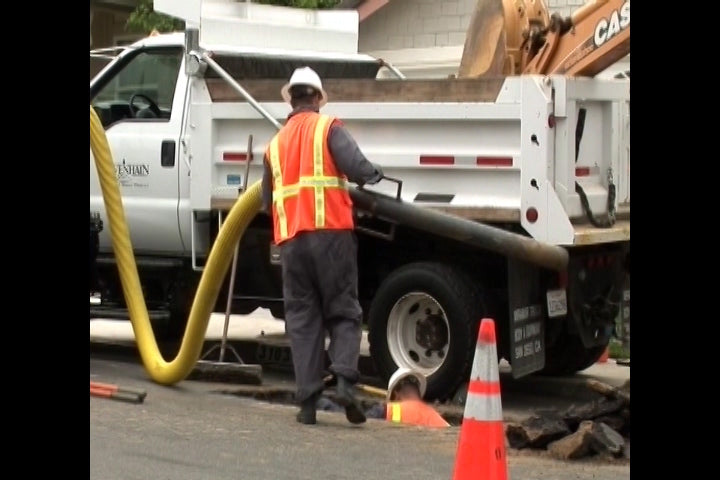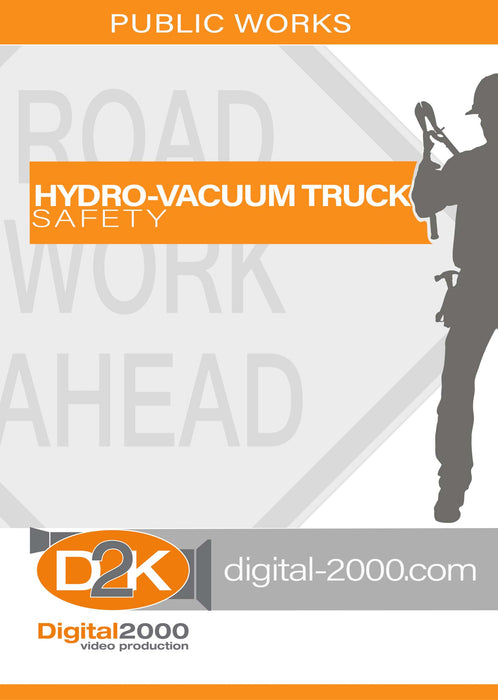 Hydro-Vacuum Truck Safety
There are numerous ways for injury while working around a vacuum truck. There are pinch points, falls, pressure and vacuum related risks, foot injuries, hot spots, rotating parts and confined spaces. Many vacuum truck operator injuries are from handling high pressure nozzles used for cleaning sewers or falling into manholes. Injuries are the result of safety devices not working or operative. It is important to receive training from the manufacturer of the equipment.
Key Words: Hydro-Vacuum Truck Safety, Potential Hazards, Injuries, Awareness, Training, Operator Responsibility, Utility Excavation, Personal Protective Equipment, Safety Video, Safety Training, Safety DVD.
Course Outline
Potential Hazards
History
Awareness and Training
Operator Responsibility
Utility Excavation
Personal Protective Equipment
Pressure Relief Safety Valves and Safety Switches
Runtime: 13 Min.
WITH PURCHASE OF ANY ENGLISH DVD YOU WILL RECEIVE A FREE WRITTEN MATERIAL CD-Rom. The CD-ROM of written materials may include: Leaders Guides, Questions and Answers, Manuals, and Power Points. Contents vary depending on program.