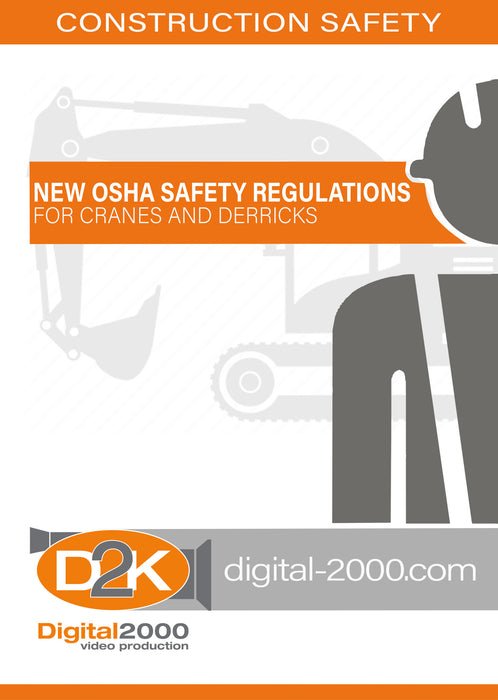 New OSHA Safety Regulations For Cranes and Derricks
In response to growing concerns over crane safety, Occupational Safety & Health Administration (OSHA) recently released new crane and derrick safety standards. The rules will affect more than 4.8 million employees of crane and construction companies nationwide. This program will elaborate on the new standards and the employers' responsibilities.
Key Words: Safety Regulations, Cranes, Derricks, OSHA, Regulations, New Standards, Crane Safety, Safety Video, Safety Training, Safety DVD.
Runtime: 22 Min.
Program Outline
New Standards
Training
Operator Qualifications and Certifications
Signal Person Qualifications
Qualifications of Maintenance and Repair Employees
Requirements for Ground Conditions
Requirements for Crane Inspections
Summary
WITH PURCHASE OF ANY ENGLISH DVD YOU WILL RECEIVE A FREE WRITTEN MATERIAL CD-Rom. The CD-ROM of written materials may include: Leaders Guides, Questions and Answers, Manuals, and Power Points. Contents vary depending on program.