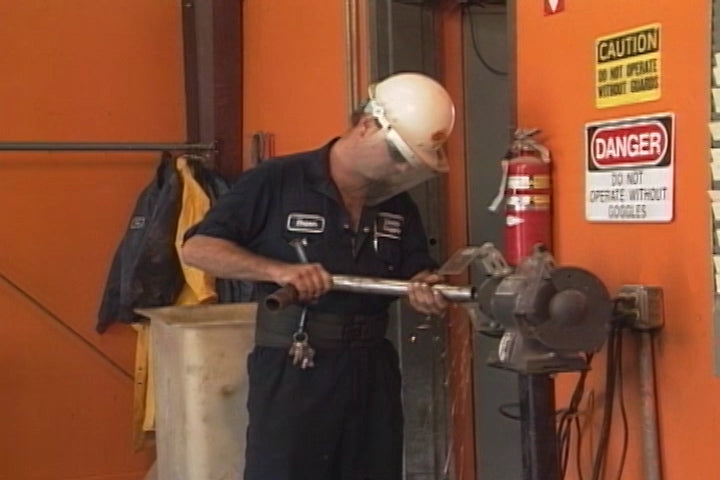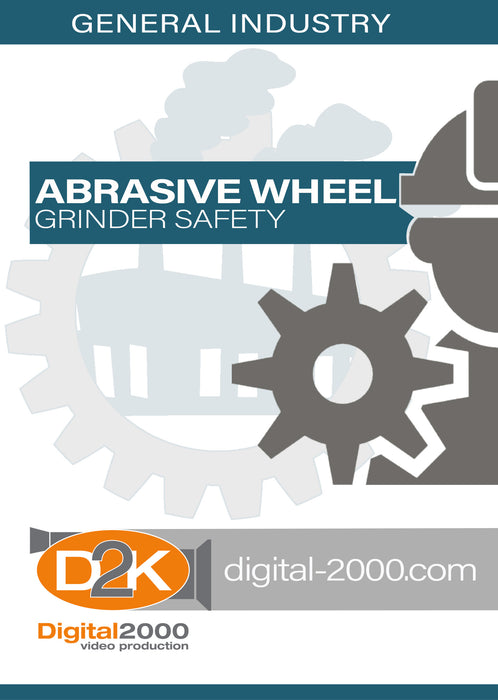 Portable Grinders and Abrasive Wheels (Non-Gory)
Abrasive wheels can be found in most maintenance shops and in some cases manufacturing. Persons who use this equipment must be well trained and attention to safety. Personal protective equipment should be worn when using the equipment. Injuries from grinders are lacerations or foreign body in nature. This course covers the safety requirements and specific hazards for this equipment.
Key Words: Abrasive Wheels, Grinder Safety, Injuries, Maintenance Shop, Manufacturing, Types of Injuries, Preventing Injuries, Lacerations and Foreign Body Injuries, Grinder Pedestal or Bench-Mounted, Safety Video, Safety Training, Safety DVD.
Course Outline
Abrasive Wheel Grinders
Injuries
How to Prevent Injuries
Summary
Runtime: 7 Min.
WITH PURCHASE OF ANY ENGLISH DVD YOU WILL RECEIVE A FREE WRITTEN MATERIAL CD-Rom. The CD-ROM of written materials may include: Leaders Guides, Questions and Answers, Manuals, and Power Points. Contents vary depending on program.