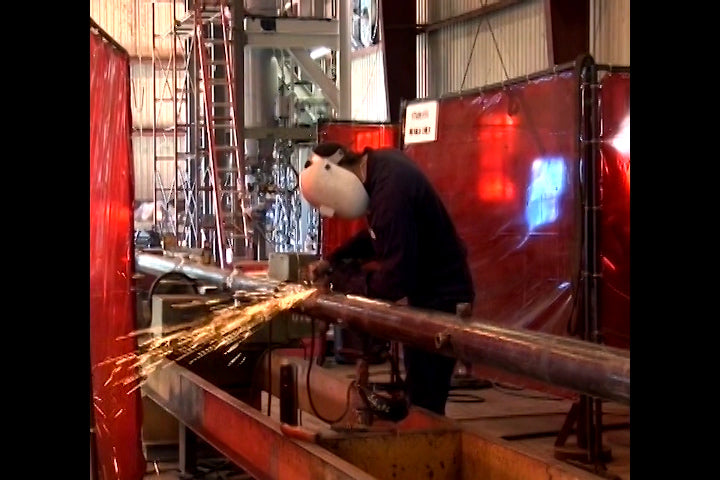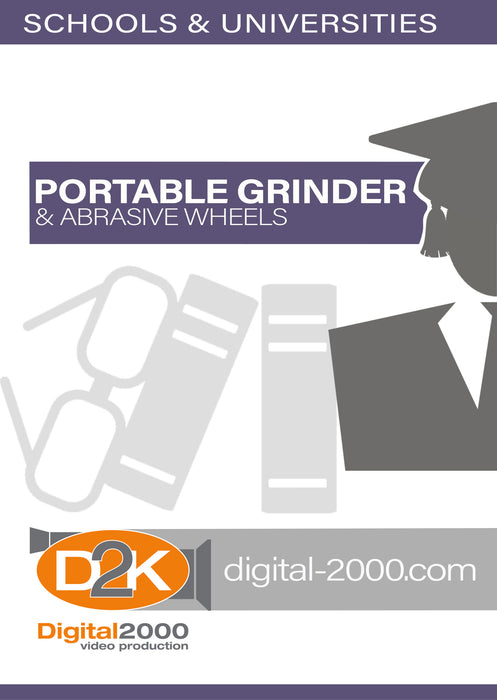 Portable Grinders and Abrasive Wheels (Schools)
Portable Grinders And Abrasive Wheels - Grinding: Shaping material by bringing it into contact with a rotating abrasive wheel or disk. They can be portable grinders or fixed bench grinders. It's a safe job, if you follow the rules. If you ignore safety or ignore proper grinding procedures, it can be an extremely hazardous job. You're the only person who can make it a safe job. Always follow your company's operating instructions and of course, the manufacturer's recommendations for safely operating the equipment, abrasive wheels, and disks. We don't intend to cover all the safety rules associated with grinding. We just want to provide some information to make you more aware of safety when operating grinders.
Topics covered in this safety video include: abrasive disks, causes of personal injury involving abrasive wheels and disks, safety tips, correct pressure of the air supply of the compressor, check the air pressure available at the tool, when the tool is running, air hoses, use only the proper size locking hose fittings, connecting the grinding tool to the air hose, use the valve to shut off the air pressure, abrasive wheels, proper storage of all wheels, never drop or bump an abrasive wheel or disk, never drop or bump an abrasive wheel or disk, ring test, properly mount the wheel on the grinder, straight wheel without blotters, wheel flanges, arbor shank, end nut, guards, keep grinding wheels and disks out of water/oil/grease, proper procedures and manufacturer recommendations must be followed exactly, check new wheel before using it, store the grinder in a rack or tool holder, maintenance of grinding tools, install a speed counter on the tool, fixed or bench grinders, tool rest, and personal protective equipment (PPE).
Program Outline
Abrasive Disks
Causes of Personal Injuries
Safety Tips
Abrasive Wheels
Maintenance of Grinding Tools
Personal Protective Equipment
Runtime: 11 Min.
WITH PURCHASE OF ANY ENGLISH DVD YOU WILL RECEIVE A FREE WRITTEN MATERIAL CD-Rom. The CD-ROM of written materials may include: Leaders Guides, Questions and Answers, Manuals, and Power Points. Contents vary depending on program.