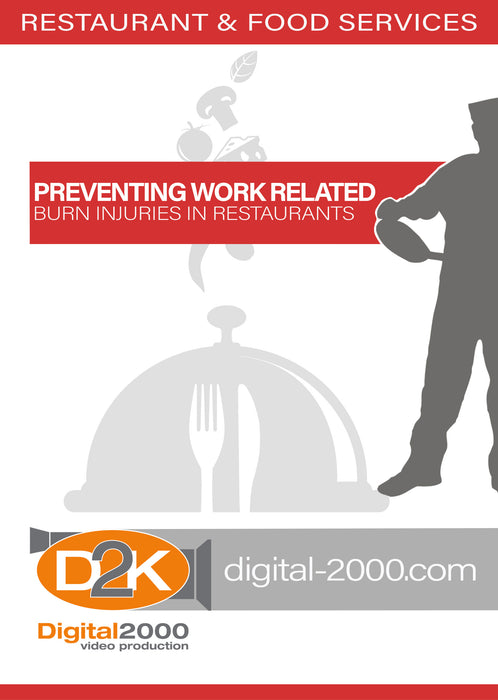 Preventing Work Related Burn Injuries In Restaurants
The food service industry experiences the highest number of burns of any employment sector, about 12,000 each year. This industry also comprises of one of the largest groups of workers injured on the job in the United States. Potential hazards are discussed in this program with an emphasis on safety.
Key Words: Preventing Work-Related Burns, Safety, Injuries are Costly, Illnesses are Costly, Absenteeism, Light Duty Assignments, Work Restrictions, Compensation Costs, High Turnover, OSHA Standards, Safety Video, Safety Training, Safety DVD.
Runtime: 10 Min. WITH PURCHASE OF ANY ENGLISH DVD YOU WILL RECEIVE A FREE WRITTEN MATERIAL CD-Rom. The CD-ROM of written materials may include: Leaders Guides, Questions and Answers, Manuals, and Power Points. Contents vary depending on program.