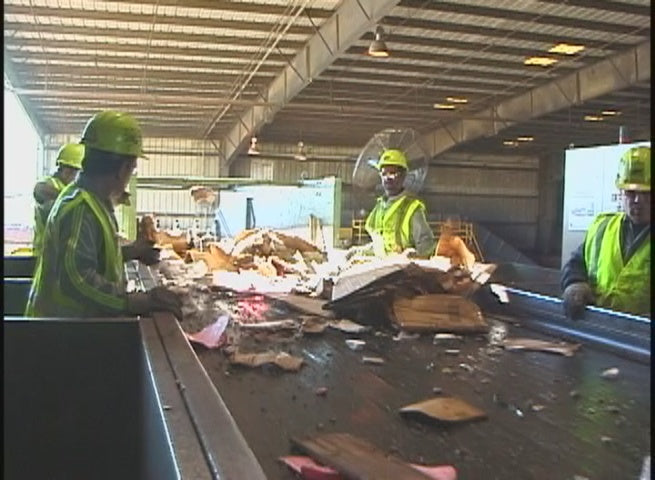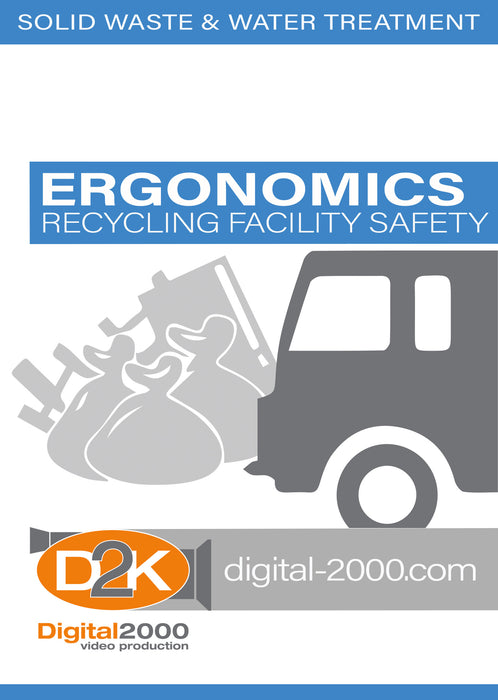 Recycling Facility Safety Video - Ergonomics
All employees have the responsibility to work and act in a safe manner. The company provides safety programs and employees help to make them successful. This program provides basic guidelines for safety in a recycling facility.
Topics included in this safety video are: general safety, personal protective equipment (PPE), bloodborne pathogens (BBP), hazardous materials, insects, machinery, lockout/tag out, ergonomics, reporting injuries and unsafe conditions, housekeeping, fire prevention, and material handling equipment.
Runtime: 15 Min.
WITH PURCHASE OF ANY ENGLISH DVD YOU WILL RECEIVE A FREE WRITTEN MATERIAL CD-Rom. The CD-ROM of written materials may include: Leaders Guides, Questions and Answers, Manuals, and Power Points. Contents vary depending on program.