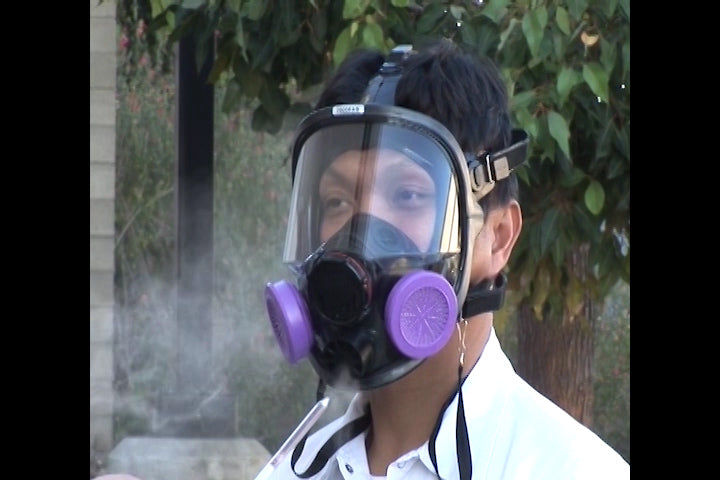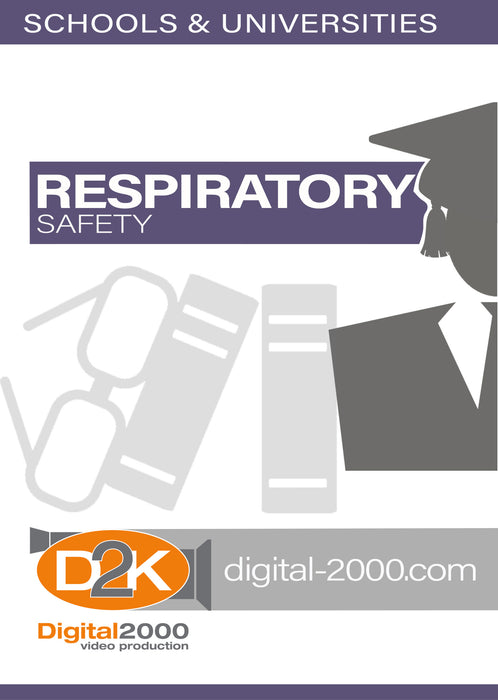 It is important to wear a respirator to prevent exposure to airborne hazardous substances. A respirator is used to remove specific air contaminants by passing ambient air through an air purifying element, filter, cartridge or canister. This program sets forth accepted practices for the use of respirators and provides information for the proper selection, use and care of respiratory equipment. Respirator Safety - Topics: Respirator Hazards, Authorization, Respirator Selection, Filter Cartridges, Medical Monitoring, Respirator Fit Test & much more.
Program Outline
Respirator Hazards
Authorization
Respirator Selection
Filter Cartridges
Medical Monitoring
Education and Training
Respirator Fit Test
Qualitative Test
Testing Agents
Quantitative Test
Protection Factors
Inspection and Maintenance
Exposure Assessment
Environments Requiring a Respirator
Dusts
Smoke and Fumes
Spray and Mists
Not Enough Oxygen
Gas and Vapors
Half Face-Piece Masks
Types of Filters
Full Face-Piece Mask Respirators
Runtime: 19 Min.
WITH PURCHASE OF ANY ENGLISH DVD YOU WILL RECEIVE A FREE WRITTEN MATERIAL CD-Rom. The CD-ROM of written materials may include: Leaders Guides, Questions and Answers, Manuals, and Power Points. Contents vary depending on program.