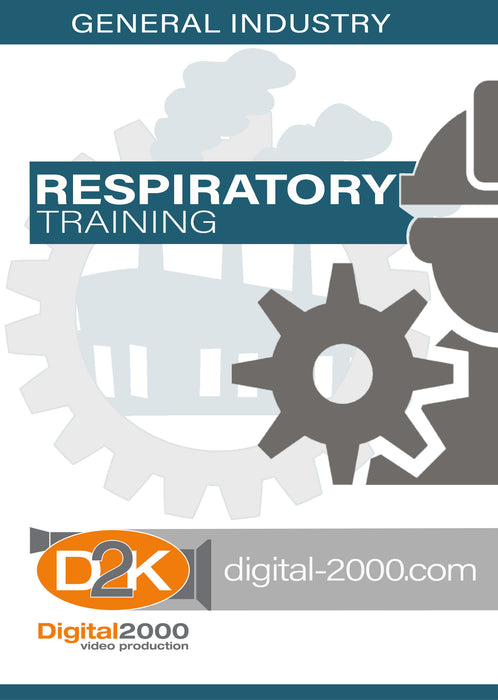 Respiratory Training (Heavy Manufacturing)
Respiratory Training program provides information will improve your safety awareness when using, handling and storing respiratory equipment. Your organization will provide specific training, but this program is designed to give you some information about personal protection under adverse or hazardous conditions. We all know that chemicals and hazardous materials may have an adverse affect upon your health, but the effect may not show up for years later after repeated or long term exposure. If you drop something on your foot, you know it right away. If you're exposed to a harmful chemical, you may or may not feel the ill effects for a long time if ever. Some chemicals such as chlorine, act quickly, so you know about that exposure immediately.
Key Words: Respiratory Training, Safety Awareness, Handling and Storing Respiratory Equipment, Specific Training, Hazardous Conditions, Long Term Exposure, Safety Video, Safety Training, Safety DVD.
Runtime: 13 Min.
Program Outline
Hazards
Respiratory Protection Program
Types of Respirators
WITH PURCHASE OF ANY ENGLISH DVD YOU WILL RECEIVE A FREE WRITTEN MATERIAL CD-Rom. The CD-ROM of written materials may include: Leaders Guides, Questions & Answers, Manuals, and Power Points. Contents vary depending on program.