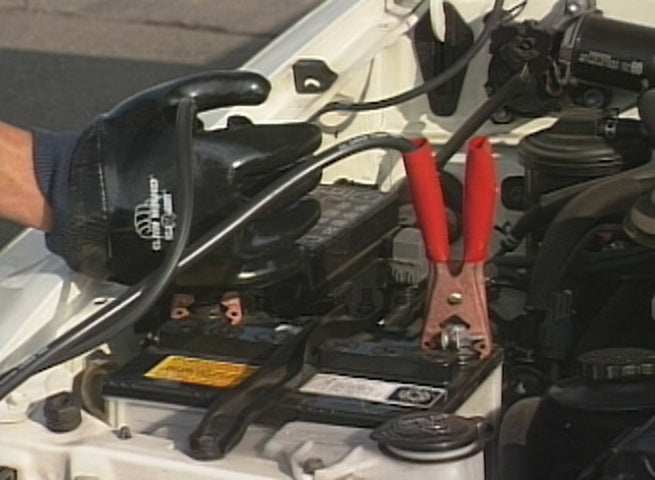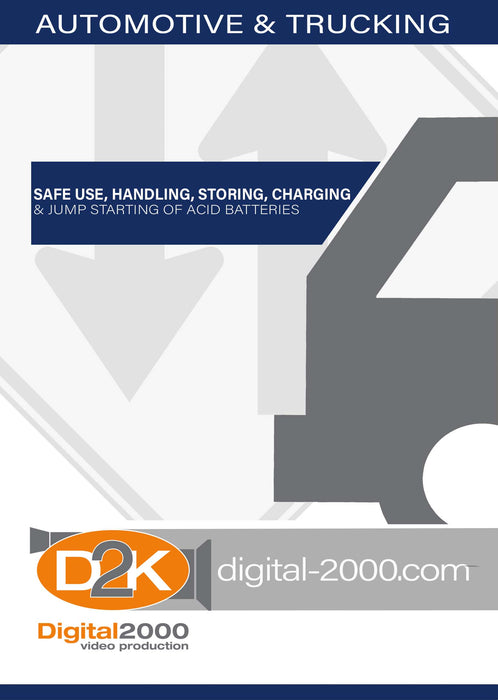 Safe Use, Handling, Storing, Charging and Jump Starting of Acid Batteries
Batteries play a critical part in our consumer and business worlds. Too often we take little notice of how batteries work and how dangerous they can be if not used properly. This program is designed to explain the basics of batteries, how they work, and safety information you need to know to prevent accidents and injuries.
Key Words: Acid Batteries, Safe Use of Batteries, Handling Batteries, Charging Batteries, Battery Basics, How Batteries Work, Accident Prevention, Injury Prevention, Consumer, Batteries can be Dangerous, Safety Video, Safety Training, Safety DVD.
Course Outline
Safety Warnings
Battery Classifications
The Battery and the Vehicle
Battery Charging
Using a Hydrometer
Battery Maintenance
Jump Starting
Battery Storage and maintenance
Summary
Runtime: 20 Min.
WITH PURCHASE OF ANY ENGLISH DVD YOU WILL RECEIVE A FREE WRITTEN MATERIAL CD-Rom.
The CD-ROM of written materials may include: Leaders Guides, Questions and Answers, Manuals, and Power Points.
Contents vary depending on program.