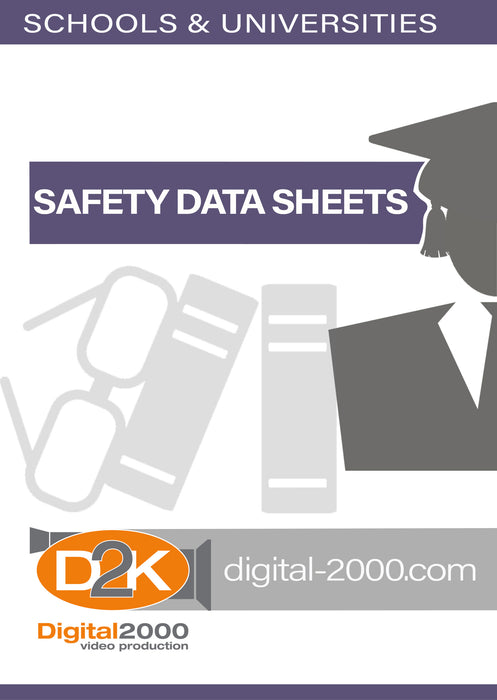 The SDS contains information provided by the chemical manufacturer of the possible hazards associated with chemicals being used in the work area. The SDS are maintained by the department supervisor and are available to all employees working with chemicals. The purpose of the SDS is to provide a summarized, multi-source resource that informs you of certain basic pieces of information regarding the substance or chemical you use. This program provides information on each section of the SDS form.
Topics covered in this safety video include: what is a material safety data sheet (SDS), chemical names , hazardous ingredients/chemical identity, physical characteristics, fire and explosion data, health hazards, usage, handling, storage, and special protection and precautions.
Runtime: 9 Min.
WITH PURCHASE OF ANY ENGLISH DVD YOU WILL RECEIVE A FREE WRITTEN MATERIAL CD-Rom.
The CD-ROM of written materials may include: Leaders Guides, Questions and Answers, Manuals, and Power Points.
Contents vary depending on program.