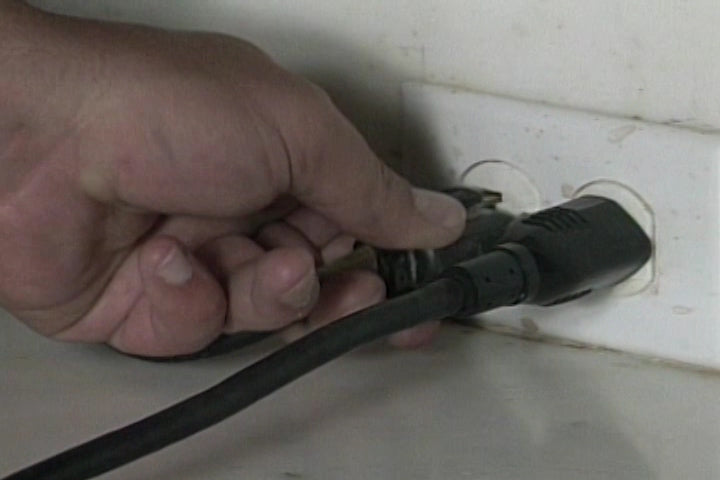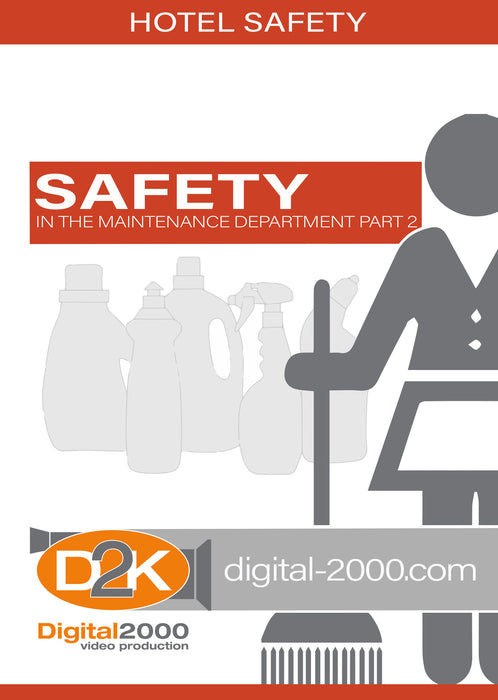 Safety In The Maintenance Department Part 2 (Hospitality)
The safety purpose of lockout/tagout is to prevent machinery or equipment from unexpected startup or release of hazardous energy while the machinery or equipment is being serviced. Lockout/tagout does not include cord and plug connected equipment such as portable power tools. This program covers lockout/tagout, confined space, fire prevention, ladders, compressors, hazardous materials, SDS and labels with emphasis on safety.

Key Words: Maintenance Department Safety, Lockout/Tagout in Maintenance, Maintenance Confined Space, Maintenance Fire Prevention, Maintenance Safety, Hazardous Energy, Safety Video, Safety Training, Safety DVD
Runtime: 17 Min.
Program Outline
Lockout/Tagout
Confined Space - "The Silent Killers"
Fire Prevention
The Safe Way to Use Ladders
Chemicals and Hazardous Materials
Safety Data Sheets (SDS)
Labels and Labeling
Summary
WITH PURCHASE OF ANY ENGLISH DVD YOU WILL RECEIVE A FREE WRITTEN MATERIAL CD-Rom. The CD-ROM of written materials may include: Leaders Guides, Questions and Answers, Manuals, and Power Points. Contents vary depending on program.