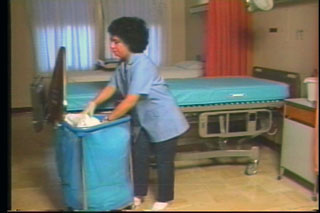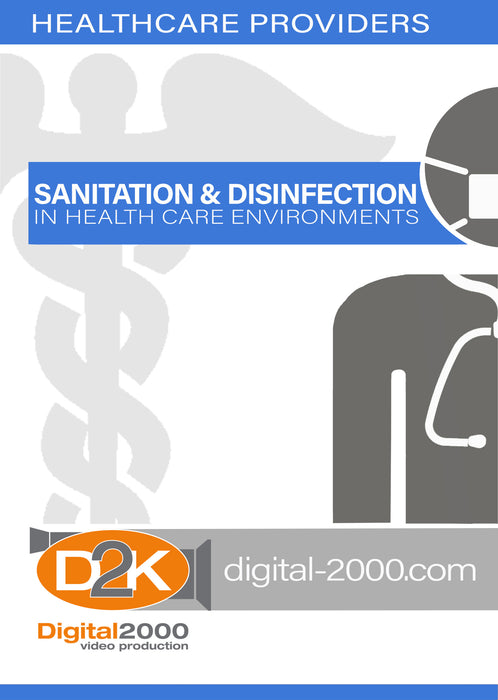 Sanitation and Disinfection In Health Care Environments
Sanitation and good housekeeping can be defined as the practice of rendering the hospital free from agents injurious to health.  There are more than 10 communicable diseases known to man.  Organisms enter the body through the respiratory tract, digestive tract or through breaks in the skin.  This program's emphasis is on controlling infection.
Key Words: Sanitation, Disinfection, Health Care, Environments, Microbiology, Organisms, Respiratory Tract, Safety Video, Safety Training, Safety DVD.
Runtime: 11 Min.
WITH PURCHASE OF ANY ENGLISH DVD YOU WILL RECEIVE A FREE WRITTEN MATERIAL CD-Rom.
The CD-ROM of written materials may include: Leaders Guides, Questions and Answers, Manuals, and Power Points.
Contents vary depending on program.