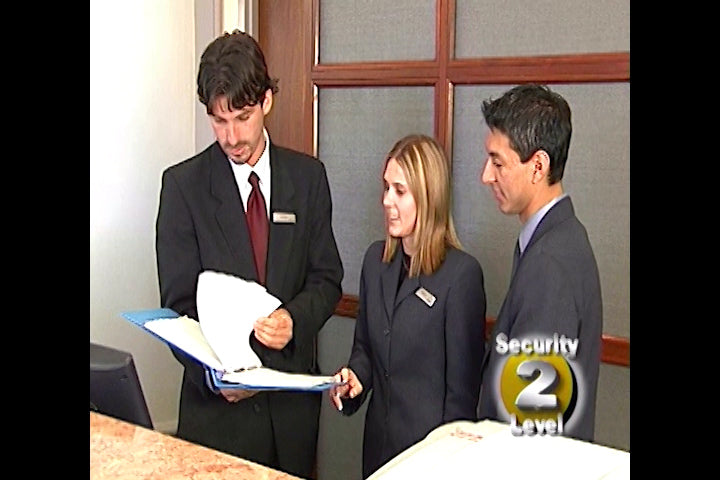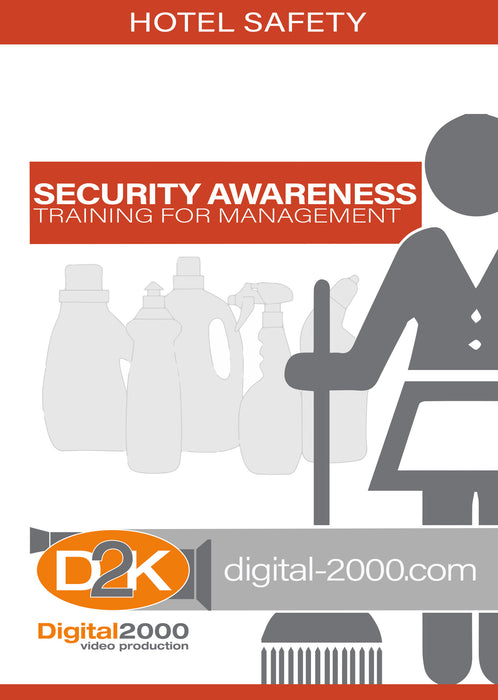 Security Awareness Training For Management
Crime, natural disasters, terrorists attacks, fire, workplace violence are not exactly what comes to mind in the hospitality industry. These events are a reality and we must be prepared. The U.S. Dept. of Homeland Security has included hotels in their list of potential soft targets. Each property must have a detailed written plan that outlines the actions that must be taken in the event of an emergency. This program discusses prevention and levels of security.
Key Words: Security Awareness, Management Training, Prevention and Levels of Security, Soft Targets, Written Plan, Emergency Actions, Potential Threats, Staff and Personnel Training, First Line of Defense, Safety Video, Safety Training, Safety DVD.
Runtime: 9 Min. WITH PURCHASE OF ANY ENGLISH DVD YOU WILL RECEIVE A FREE WRITTEN MATERIAL CD-Rom. The CD-ROM of written materials may include: Leaders Guides, Questions and Answers, Manuals, and Power Points. Contents vary depending on program.