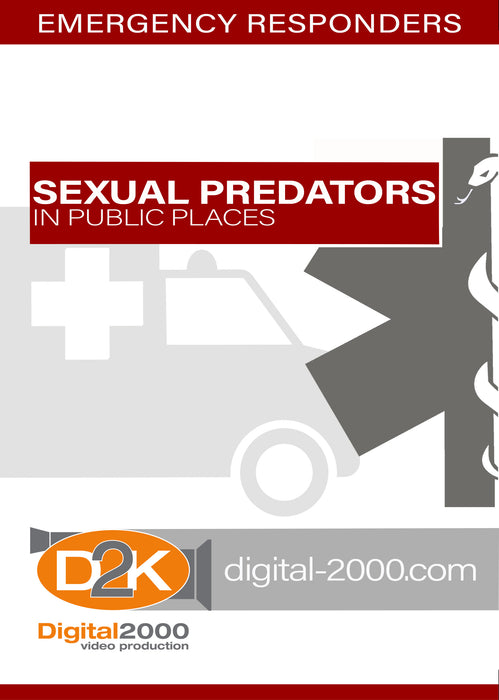 Sexual Predators In Public Places
Sexual Predators in Public Places program is designed to provide information relating to sexual predators and potential child abductors in places where you work. This includes hotels, arcades, swimming pools, malls, bowling alleys, churches, theatres, parks and other public places. There are on-camera interviews with a chief of police, sheriff, forensic psychologist who share their experiences with this subject.
Key Words: Sexual Predators, Public Places, Child Abductors, Safety Video, Safety Training, Safety DVD.
Runtime: 34 Min.
WITH PURCHASE OF ANY ENGLISH DVD YOU WILL RECEIVE A FREE WRITTEN MATERIAL CD-Rom. The CD-ROM of written materials may include: Leaders Guides, Questions and Answers, Manuals, and Power Points. Contents vary depending on program.