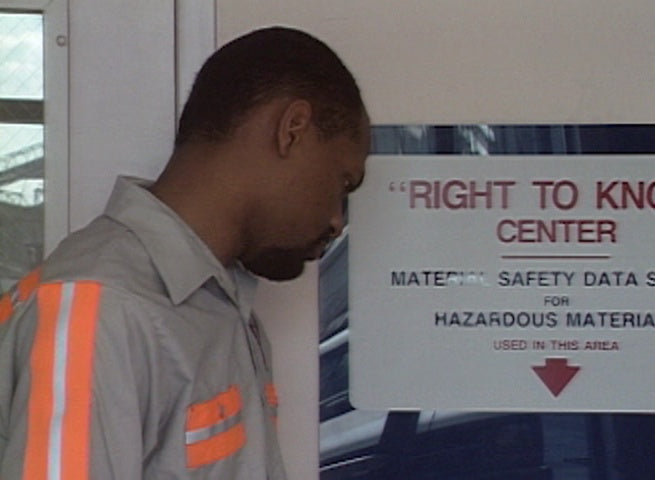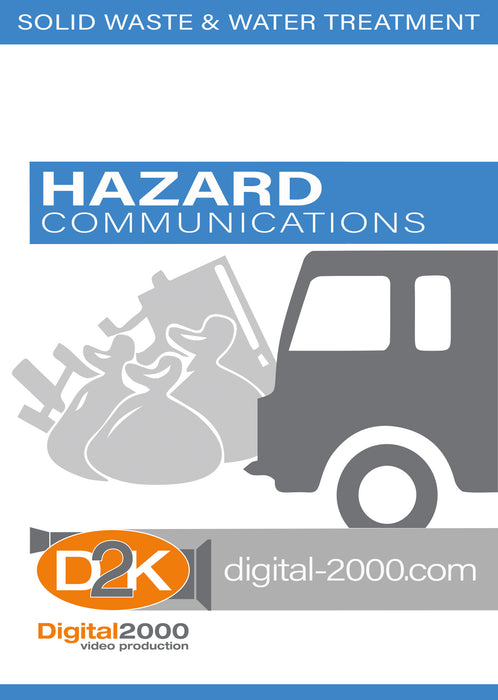 Solid Waste Industry - Hazard Communications
THIS HAZCOM PROGRAM IS NO LONGER UP TO DATE DUE TO THE NEW GHS STANDARDS IN HAZCOM.
IT IS STILL AVAILABLE BY POPULAR DEMAND FOR PURCHASE.
WE RECOMMEND THAT YOU PURCHASE OUR NEW PROGRAM.
INTEGRATING GHS WITH HAZCOM (CLICK HERE!)
Hazard Communications (Short Version) - Today, we recognize that there are many chemicals and hazardous materials that can become problems if they're not handled correctly. Some people also call this a Hazard Communication program.
Topics included in this safety video are:4 basic elements - identification of potentially hazardous chemicals and collection of MSDS, maintenance of an up-to-date MSDS inventory and the individual MSDS in a place of ready access for employee review, labeling of all containers of hazardous chemicals, and training employees in:
A. The basics of Right To Know
B. Reading and understanding MSDS and container labels
C. Handling hazardous chemicals and
Chemical-related emergency procedures
Course Outline
Written HAZCOM Program
Purchasing Department
Hazard Communications Coordinator
Human Resources Department
Labeling System
Safety Data Sheet )SDS
Training
Determining the Hazards of Chemicals
Safety Data Sheets (SDS)
Labels and Labeling
Training and Information
Documentation
Shipping and Receiving
Consumer Products and Exemptions
Personal Protection Equipment (PPE)
Runtime: 13 Min.
WITH PURCHASE OF ANY ENGLISH DVD YOU WILL RECEIVE A FREE WRITTEN MATERIAL CD-Rom. The CD-ROM of written materials may include: Leaders Guides, Questions and Answers, Manuals, and Power Points. Contents vary depending on program.