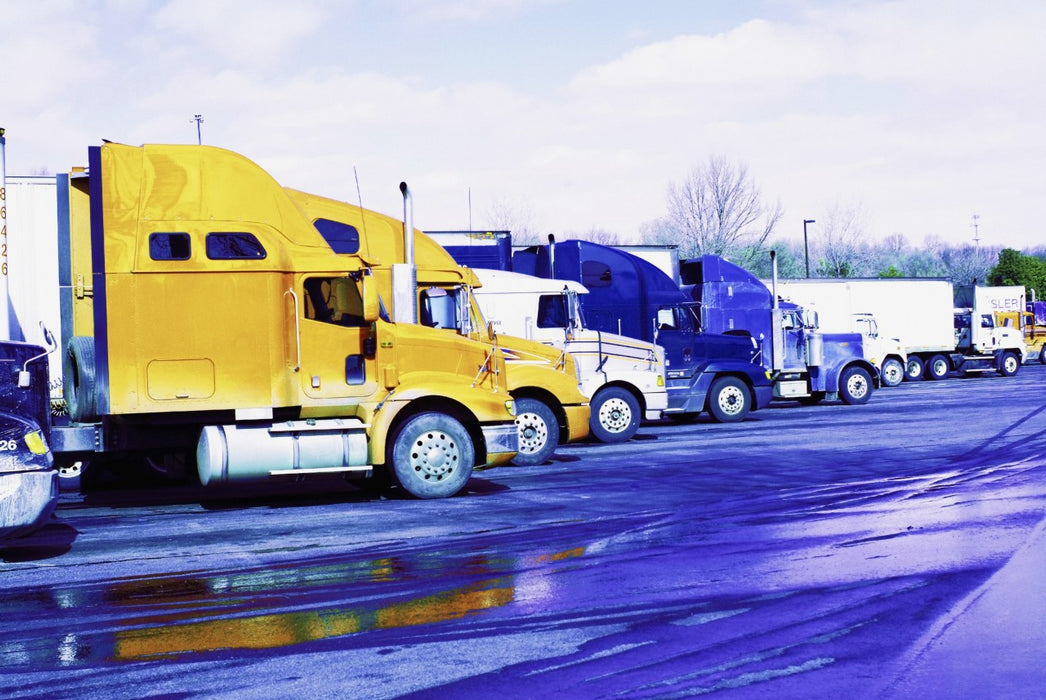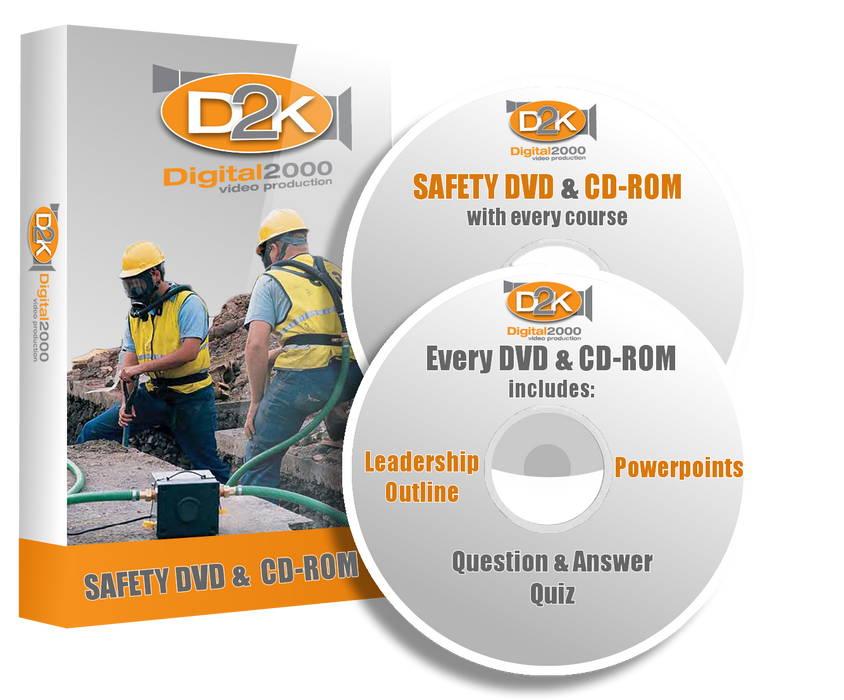 Trucking & Transportation Safety Videos Package
SKU
truckingtransportation10
1002D BACK INJURY PREVENTION THROUGH EXERCISE - VIEW COURSE

This program outlines pro-active approach to back injury prevention. Specifically, a routine of exercises will build up the strength and endurance of your back. Remember, a strong healthy back is less prone to injury.
1061I HOW FAR CAN YOU FLY? - VIEW COURSE

C. Harley - Each year, 40,000 people die in car accidents. This is the leading cause of death for persons under age 35. If seat belts were worn, about one-half of this number could have been saved. Rear-facing car seats for children provide significant safety advantages in frontal and side impacts.
1017I DRIVING A MOTOR VEHICLE UNDER THE INFLUENCE - VIEW COURSE

Consequences of Driving a Motor Vehicle under the Influence program talks about the hazard of drinking and driving. Manslaughter charges, murder charges, felony convictions, deaths, injuries, court costs, license revoked or suspended, attorney fees, public service, rehabilitation and of course, the police record that goes with the arrest and conviction.
13005A DOT ALCOHOL AND DRUG RULES - VIEW COURSE

Urine drug testing rules were first issued in December 1989. In 1994 the rules were amended to add breath alcohol testing procedures. This program is a general overview of the Federal Motor Carrier Safety Administration's (FMCSA) Alcohol and Drug Test Rules for persons required to obtain a Commercial Drivers License (CDL).
13015A LEVEL 1 INSPECTIONS - VIEW COURSE

A Level 1 Federal Motor Carrier Safety Administration (FMCSA) includes a detailed inspection of the vehicle, driver's status, record, hours driven documentation and the load on the vehicle. Roadside inspections are conducted by qualified safety inspectors who follow the North American Standard guidelines.
13018A DRIVING IN EXTREME WEATHER CONDITIONS - VIEW COURSE

The information in this program will reinforce safety practices when you drive and work in extreme weather conditions. As you drive through challenging weather conditions, proceed slowly and cautiously.
13019A HEAVY TRUCK BRAKING SYSTEM & TECHNIQUES - VIEW COURSE

The single most important component in any vehicle is the braking system, especially on heavy trucks. Some truck drivers do not understand how to operate heavy truck brakes. The tractor portion of a tractor-semi trailer rig may have ten or more valves controlling the air flow to the brakes.
13022A BOBTAILING AND JACKKNIFING - VIEW COURSE

Bobtailing is sometimes necessary but a dangerous method of driving a big rig tractor without any trailing component. Once you get past the profile, weight dynamics and engine power of the tractor, now you add the brake system, weather, traffic conditions, driver fatigue and attention to the road.
13024A DRIVER'S DAILY LOG - VIEW COURSE

This program explains the guidelines the Federal Motor Carrier Safety Administration requires when completing on the driver's daily log. Examples are shown on how to record daily log activities.
13025A REST STOP ROUTINES - VIEW COURSE

Working in the trucking industry increases a person's risk for developing musculoskeletal problems and other health problems due to the long hours in the same sedentary position. The work posture required in this industry is forward head and hunched shoulders. T
13027A COMPREHENSIVE SAFETY ANALYSIS - VIEW COURSE

Federal Motor Carrier Safety Administration's (FMCSA) compliance and safety programs improve and promote safety performance and save lives. Comprehensive Safety Analysis (CSA) 2010 builds on FMCSA's current processes for assessing and improving the safety performance of motor carriers and drivers through a new safety measurement system and a new suite of tools.
13029A FATIGUE MANAGEMENT - VIEW COURSE

There are huge demands on trucking and logistics industries to meet the growing need to move raw materials and finished products. With these demands, fatigue becomes a major concern for drivers and motor carriers alike.
13034A DISTRACTED DRIVING - VIEW COURSE

There were 42,642 Americans who died in motor vehicle-related crashes in 2006. It is estimated that the social and economic impact of crashes attributed to distracted driving reaches as much as $40 million annually. Distracted driving is a problem in many communities.
17001A RADIO COMMUNICATIONS - VIEW COURSE

Transportation professionals provide services to the public, employees are responsible for ensuring a safe, comfortable and efficient ride for our passengers. In order to take advantage of the support efficient communication is essential. The communication tool we use is a radio system.
17013A MURDER CYCLES (NON-GORY) - VIEW COURSE

C. Harley - Murder Cycles (Non-Gory) 'Murder Cycles' is another C. Harley program is targeted to anyone operating motorcycles. It explains personal protective equipment and much more. Cameo appearances and interviews with Larry Hagman (JR of Dallas TV series) and Senator Ben 'Nighthorse' Campbell, both avid motorcyclists.
13001A TRUCKING SAFETY ORIENTATION - VIEW COURSE

Trucking Safety Orientation program discusses Personal Protective Equipment, Safe Lifting, Slips and Falls, Forklift Operation, and safety behavior. Safety programs are designed to prevent all accidents and injuries.
17017A DEFENSIVE DRIVING - VIEW COURSE

Most of us would like to believe we are above average drivers. The majority of drivers on the road never get past the basics. Anticipate potential hazards. Defensive driving involves learning a more proactive attitude behind the wheel.
7062A CARBON MONOXIDE POISINING - VIEW COURSE

Carbon Monoxide (CO) is an odorless gas. CO is one of the most common chemical killers in industry and home. All industries include carbon monoxide among their potential hazards. The most common hazard of CO is poisoning.
9001A JUMP START YOUR BATTERY - VIEW COURSE

A car battery is a rechargeable cell in the starting-lighting-ignition variety of batteries. Lead acid batteries are the oldest style of rechargeable batteries. A high power output of a car battery is necessary to supply a high current draw needed for the engine starter
9002A MOTOR FLEET MAINTENANCE SAFETY VIDEO - VIEW COURSE

The motor fleet maintenance environment can be an efficient, safe and healthful place to work if you observe the basic rules. Safety is part of your job. This program reviews safety tips to help reduce the majority of accidents in a fleet maintenance facility.
9004A ORIENTATION FOR AUTOMOTIVE PERSONNEL - VIEW COURSE

Statistics compiled over the last 50 years reveal the majority of all accidents and injuries are caused by unsafe acts by employees who take short cuts, violate safety rules and job procedures. Safety is an important responsibility for you, the company and fellow employees.
9007A HAND AND POWER TOOL SAFETY - VIEW COURSE

Hand and power tools cause thousands of injuries every year. A simple screwdriver causes over a hundred deaths each year. The injury rate tells us that safety awareness is important when using these tools. When working with hand and power tools, your safety attitude and common sense are an important part of your job.
9009A FLEET SHOP SAFETY AND HAZARDOUS MATERIALS - VIEW COURSE

Fleet Shop Safety and Hazardous Materials - program covers the importance of safety when working in this environment. Fleet repair professionals have important and demanding responsibilities requiring technical skills, experience, and a lot of hard work
9011A HAZARD COMMUNICATIONS - VIEW COURSE

Hazard Communications program is a review of information to protect yourself and others when working with hazardous materials and chemicals. This program helps meet this challenge, by reviewing information you need to protect yourself and others when working with hazardous materials and chemicals.
9012A HUMAN BEHAVIOR/REDUCING UNSAFE ACTS - VIEW COURSE

According to the insurance industry, government agencies and the National Safety Council, most industrial accidents and injuries are attributed to unsafe acts of employees. Unsafe acts mean taking a shortcut in a work procedure, not following company safety rules and negligence.
9017A CHAINS, CRANES, SLINGS, HOISTS - VIEW COURSE

Chains, Cranes, Slings, Hoists program illustrates the proper use and maintenance of cranes and lifting devices with emphasis on safety. The most important safety feature is the operator's knowledge of how to use, inspect, and maintain the equipment.
9021A FIRE EXTINGUISHER USE AND PROCEDURES - VIEW COURSE

Fire extinguishers should be classified as first aid equipment, emergency treatment until professional help arrives. Life safety is paramount. If your life is endangered by attempting to extinguish a fire with a fire extinguisher, don't do it.
9030A FIRE EXTINGUISHER 2000 - VIEW COURSE

Fire Extinguisher 2000 program discusses the Classes of fires and the proper chemicals used to extinguish them in a safe manner. We cannot possibly cover all aspects of extinguishing agents and fire prevention in this program but the information will help you become more familiar with extinguishers, fire prevention and a better understanding of emergency action in the event of a fire.