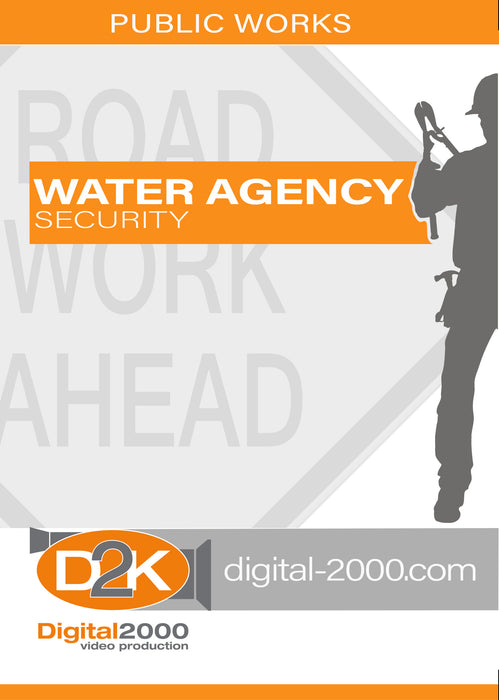 Since 9/11 drinking water system facilities are faced with the mandate of incorporating new security measures, tightening ones already in place. Damage to wastewater treatment facilities can result in contamination of drinking water supplies, environmental damage, economic impact and a negative effect on public health. All employees working in and around wastewater treatment facilities should take personal responsibility for security.
Key Words: Water Agency Security, Wastewater Treatment, Security, Drinking Water System, New Security Measures, Damage to Wastewater, Contamination, Environmental Damage, Public Health, Personal Responsibility, Policies and Procedures, Safety Video, Safety Training, Safety DVD.
Runtime: 19 Min.
Program Outline
Safety
Communication
Inventory
Security
Types of Threats
Overview
WITH PURCHASE OF ANY ENGLISH DVD YOU WILL RECEIVE A FREE WRITTEN MATERIAL CD-Rom. The CD-ROM of written materials may include: Leaders Guides, Questions & Answers, Manuals, and Power Points. Contents vary depending on program.