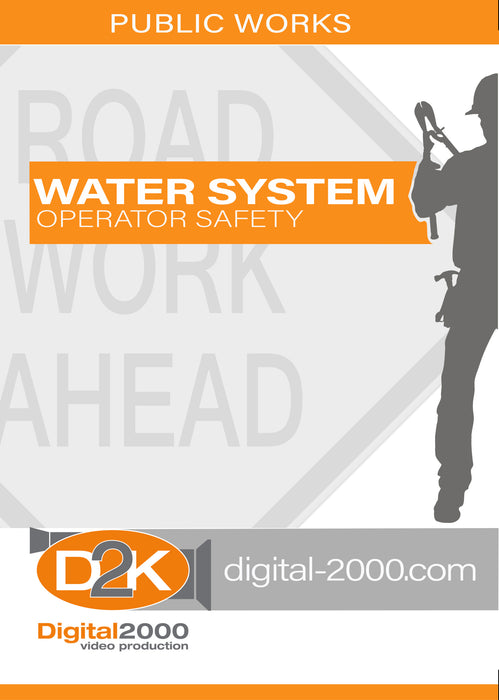 Water System Operator Safety
Clean, safe water is essential in our everyday life. There is a lot of work in the process of moving water from a lake, river or well into homes and businesses. The work of the water system operator has a key role in the operation, maintenance and safety of the public water supply. This program covers the specific duties and safe procedures of the water system operator.
Key Words: Water System Operator, Safe Procedures, Facility Size, Perform Tests, Keep Records, Handle Complaints, Perform Maintenance and Repairs, Sample Collection, Adjust Disinfection Dosages, Adjust Meters, Chemical Feed System, Reservoir Levels, Monitoring Valves, Safety Video, Safety Training, Safety DVD.
Runtime: 20 Min.
Program Outline
Water System Operator
Working Environment
General Safety
Electrical Safety
Driving
Traffic Control
Confined Spaces
Chemicals
Fire Prevention
Security
Hand Tools
Valve Safety
Working at Heights
Field Work
Back Care
Emergencies
WITH PURCHASE OF ANY ENGLISH DVD YOU WILL RECEIVE A FREE WRITTEN MATERIAL CD-Rom. The CD-ROM of written materials may include: Leaders Guides, Questions & Answers, Manuals, and Power Points. Contents vary depending on program.