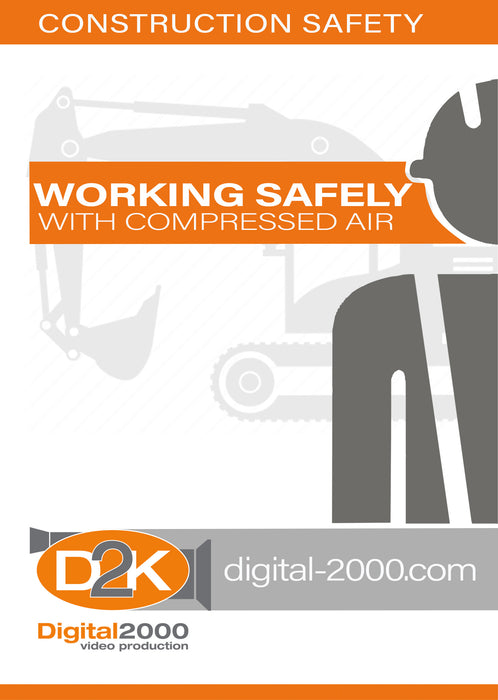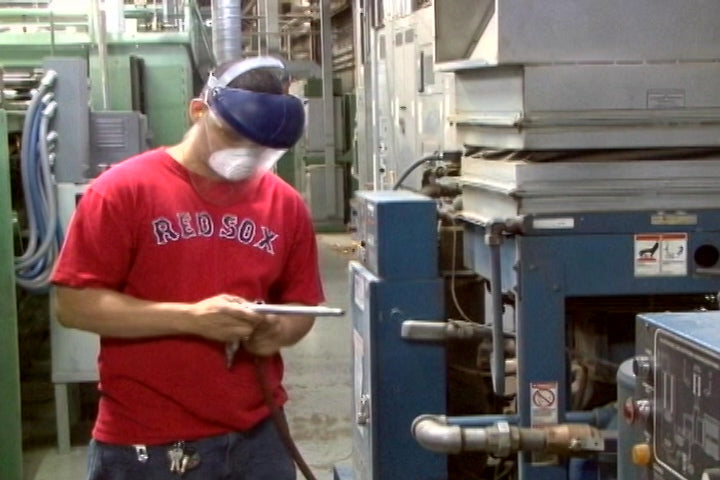 Working Safely With Compressed Air (Machinery)
Working Safely with Compressed Air benefits of working with compressed air are considerable. There are a wide spectrum of tools and equipment operated by compressed air. Though safer than electric tools in one sense, compressed air and the equipment powered by compressed air can pose a whole new set of hazards and safety considerations. Management must ensure that all components of compressed air systems comply with safety regulations and are inspected regularly by qualified employees. Supervisors have a key role in safety ensuring that only trained employees are permitted to operate any equipment associated with compressed air and those employees are provided with and wear the appropriate personal protective equipment for their job.
Key Words: Compressed Air, Hazards, Safety Considerations, Training, Personal Protective Equipment, Supervisors Have a Key Role, Tools and Equipment Operated by Compressed Air, Compressed Air Can Present Hazards, Safety Video, Safety Training, Safety DVD.
Course Outline
Potential Hazards
Compressors
Air Receivers
Air Hose and Couplings
Pneumatic Tool Safety
Runtime: 16 Min.
WITH PURCHASE OF ANY ENGLISH DVD YOU WILL RECEIVE A FREE WRITTEN MATERIAL CD-Rom. The CD-ROM of written materials may include: Leaders Guides, Questions and Answers, Manuals, and Power Points. Contents vary depending on program.