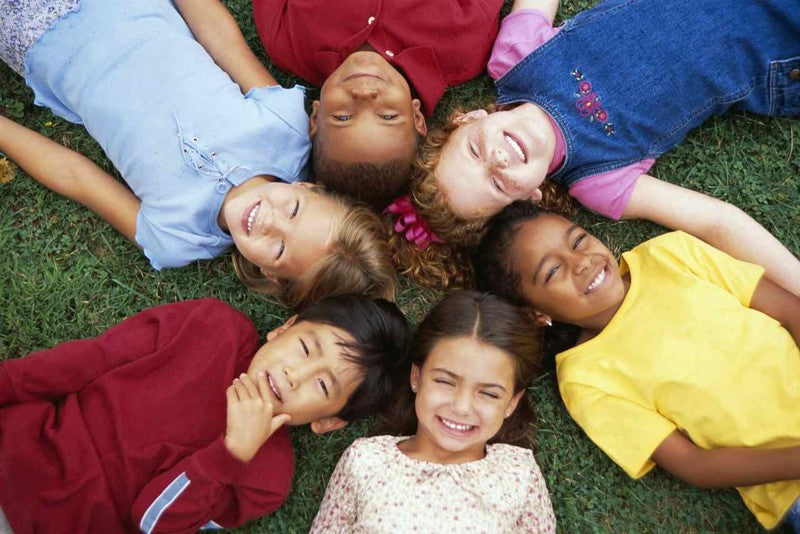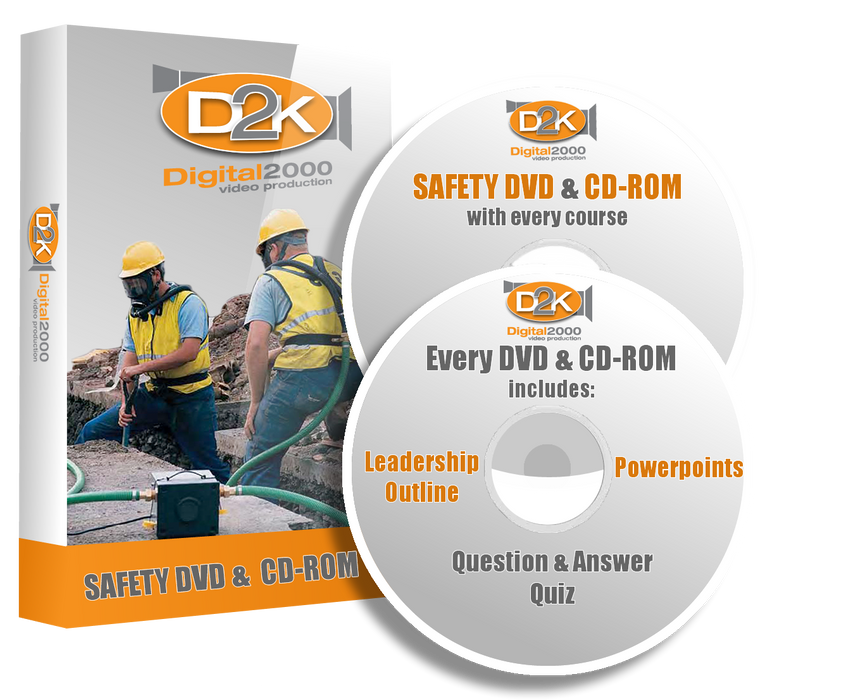 Child Care Safety Training Videos Package
Child Care Safety Training Package - Choose Any 10 Videos From This Series
PACKAGE CONTENTS:

14037A ADULT/CHILD AND INFANT CPR AND AED
VIEW COURSE
This program provides information on the skills and techniques to save lives. This is a review on adult, child and infant CPR and obstructed airway. AED equipment will be shown how and when to use. This program will teach the key guidelines essential for saving the life of a person needing help.
CCB1010 BACK INJURY PREVENTION FOR CHILDCARE PROVIDERS 
VIEW COURSE
This program is designed to educate child care providers in ways to prevent disabling back injuries. It demonstrates the proper way to safely lift a child or other heavy object that might be encountered in a child care environment.
CCB1002 CHILD CARE SAFETY BASICS - FACILITY PROVIDERS
VIEW COURSE
This is an exceptional program for educating providers in safety techniques and safety orientation for those larger facility providers.
CPS1001 CRIMES AGAINST CHILDREN AND TEENS ON THE INTERNET - SEXUAL PREDATORS AND PEDOPHILES (CHILD DAY CARE)
VIEW COURSE
This program is to help you understand how children are being abused, coerced, and killed by the people who are dedicated to hurting children via the Internet. On-camera law enforcement and Internet experts share their experiences on this subject.
1049I ELECTRICAL SAFETY (SHORT VERSION)
VIEW COURSE
Although electrocution deaths are down, there are still many electrical injuries each year. Some hazards are a shock, burns arc blasts, explosions and fires. This program deals with the various types of electrical hazards with emphasis on safety.
18019A EMERGENCY FIRST AID (EMERGENCY PREPAREDNESS) 
VIEW COURSE
This program has been designed to help provide basic information that will help you properly apply first aid that can save lives, reduce recovery time, and can possibly be the difference between temporary disability or lifelong disability for the victim.
CCB1007 FOODBORNE ILLNESSES IN THE CHILD CARE SETTING
VIEW COURSE
Food safety and sanitation are important aspects of providing healthy food for children. Improper food preparation, handling or storage can quickly result in food being contaminated with germs and may lead to illness such as Hepatitis A or diarrheal diseases. This program covers basic principles on the prevention of food spoilage and transmission of infections.
DISAB1002 MATTHEW - GUIDANCE FOR PARENTS OF CHILDREN WITH AUTISM
VIEW COURSE
This program is designed to provide parents of autistic children the experience of one family's success in helping their autistic son, Matthew, reach his maximum potential. The goal is to help others look at the process and determine which is best for your child who has been diagnosed with autism.
11012A SANITATION AND HYGIENE
VIEW COURSE
There are many safety and health concerns in a food service environment. The most important is proper sanitation and hygiene procedures. A person's carelessness allows microorganisms to get on food and somebody gets sick. In this program, we will provide some common sense information about sanitation and your part in keeping the work area clean and sanitary.
CPS1002 SEXUAL PREDATORS IN PUBLIC PLACES (CHILD DAY CARE)
VIEW COURSE
This program is designed to provide information relating to sexual predators and potential child abductors in places where you work. This includes hotels, arcades, swimming pools, malls, bowling alleys, churches, theatres, parks, and other public places. 
18017A AVIAN FLU EDUCATION FOR PREVENTION
VIEW COURSE
Avian Flu Education for Prevention (Long Version) program talks about health habits, working with birds, and much more.
CCB1009 BLOODBORNE PATHOGENS IN CHILDCARE
VIEW COURSE
This program provides child care staff with knowledge, skills, equipment, and materials to control the exposure of bloodborne pathogens during the course of their work with children. This information will help you to prevent exposure to blood and other body fluids due to your day-to-day contact with children.
CCB1003 CHILD CARE SAFETY BASICS - IN-HOME PROVIDERS
VIEW COURSE
The parents for whom you provide child entrust you with their child or children and expect you to act in the children's best interest. This program covers a variety of basic topics each intended to share information about a particular area of child care safety
CCB1001 CRIB SAFETY AND SUDDEN INFANT DEATH SYNDROME - SIDS 
VIEW COURSE
Parents should be aware of possible dangers and precautions to ensure their baby's safety. The program provides crib safety recommendations. An on-camera interview by Nora Burke who had a child die from SIDS while in her care.
CCB1006 FIRE EXTINGUISHER TRAINING IN CHILDCARE CENTERS
VIEW COURSE
Fire extinguishers should be classified as first aid equipment. They are emergency treatment until professional help arrives. The first rule to remember is that life safety is paramount. This program explains the different Classes of fire extinguishers and how to use them.
CCB1008 HANDWASHING AND BACTERIA IN CHILD CARE
VIEW COURSE
Health experts say washing your hands reduces the spread of viruses and other organisms that cause disease. Infections can spread by touching surfaces that have harmful organisms on them. The program expresses the importance of hand washing and fighting bacteria.
CCB1005 MUSIC FOR THE MIND AND BODY
VIEW COURSE
Children respond to "musical elements" just the same as language. The pattern of music literacy becomes a pattern woven in the brain. The brain forms a conceptual expectation of musical notes played and anticipation of musical notes that follow. This program explains how music influences children in their growth and self-esteem.
CCB1004 SENSORY MOTOR DEVELOPMENT - LEARNING THROUGH MOVEMENT
VIEW COURSE
There are so many parents working today they are in a hurry to get their children to daycare. Many children are unable to dress themselves or allowed to put on their own shoes without the help of the parents because parents are in a hurry. Children take too long to dress themselves so some children never experience an important child development technique.
7086A TEACHING YOUNGSTERS STREET SMARTS
VIEW COURSE
This program covers the basic aspects of chemical and biological threats, what they are and what we can do to protect ourselves. This program examines the chemical and biological terrorism threat and how businesses and individuals can respond.