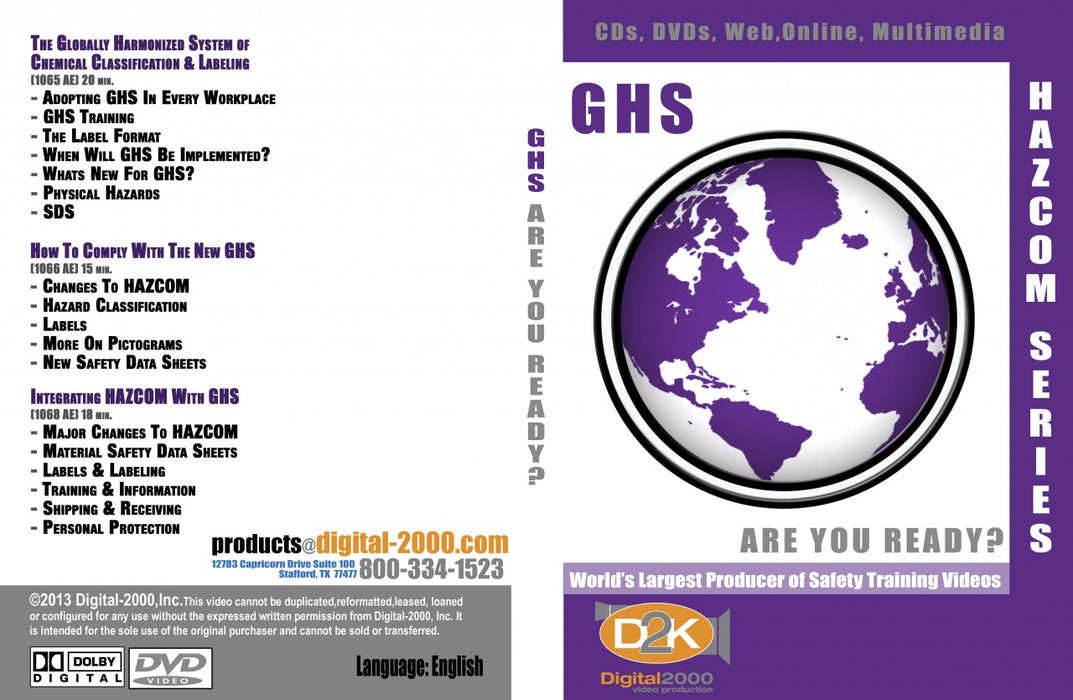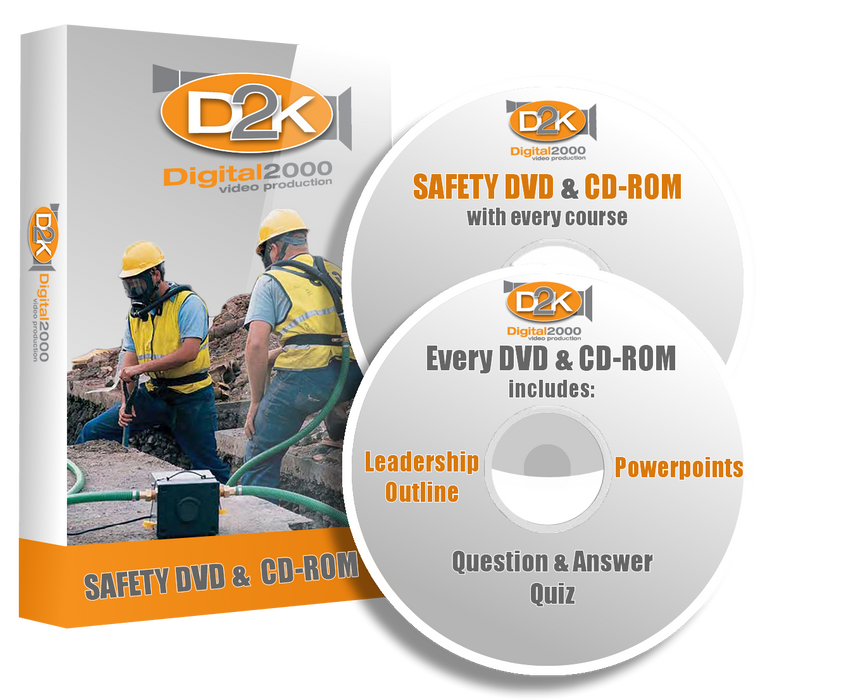 GHS & Hazcom Training Videos
GHS Are You Ready?
A new GHS and Hazcom Complete Training Package
This package is a complete training kit for the new transition that is happening in Hazcom. With the adoption of the new GHS standards, Hazcom is changing and this package is designed to help managers and employees alike in understanding the changes that GHS will bring. This video package is designed to help with the following:
Introduce the new GHS Standard.
Understand the changes that are happening involving the new chemical classification standard (GHS).
Includes an explanation of the new labeling system, classification of Hazmat (SDS), PPE, Training, and Pictograms.
Includes Training aids such as QandA, PowerPoints, and Leaders guide to classroom training.
This package contains the following videos:
1066A How to Comply with the New GHS HAZCOM Program
VIEW COURSE
The Globally Harmonized System (GHS)is an International approach to hazard communication, providing agreed criteria for the classification of chemical hazards, and a standardized approach to label elements and safety data sheets. There is a lot of information about the new Hazard Communications program that's changing the way organizations comply with the new rules. This program is an explanation of how to comply, without changing your entire HAZCOM program. The topics in this program include changes to HAZCOM, hazard classifications, labels, pictograms, and the new safety data sheets (SDS).
Runtime: 15 Min.
1068A Integrating GHS With Hazcom 
VIEW COURSE
This update to the Hazard Communication Standard will provide a common and coherent approach to classifying chemicals and communicating hazard information on labels and safety data sheets. Once implemented, the revised standard will improve the quality and consistency of hazard information in the workplace, making it safer for workers. This program covers topics such as Hazard classifications, labels and labeling, SDS, training and information, shipping and receiving, PPE, transitions between the old Hazcom and new GHS standards.
Runtime: 18 Min.