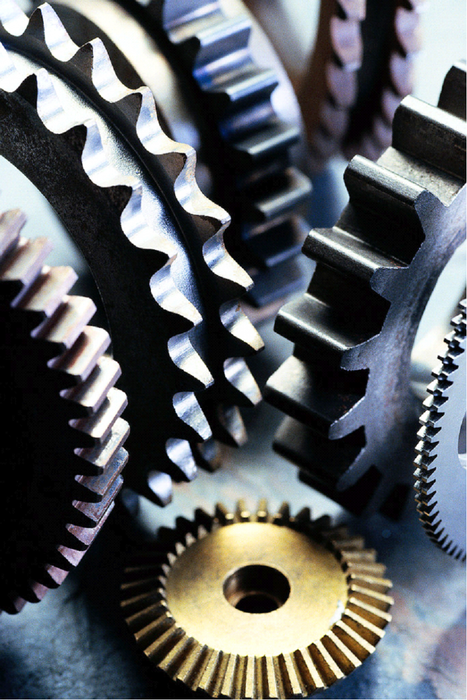 Manufacturing Training Courses - 15 Videos
1001A Employee Safety Orientation
VIEW COURSE
This short program is an overview of your safety responsibilities to help you perform your job safely. Safety is a responsibility that's important to you, the company, and your fellow employees. Our basic safety policy is simply this: We don't have any job that can't be performed safely.
1004A Lockout/Tagout - Hazardous Energy Source
VIEW COURSE
Control of hazardous energy sources is a requirement that organizations must implement for the safety of all employees. Control of hazardous energy sources is the new concept with new requirements for the previous lockout/tagout program. Topics included in this safety video are: basic procedures, some terminology used in the procedures, 2 categories of employees requiring knowledge and training in lockout/tagout procedures, the exception to the lockout rule, normal production operations and servicing or maintenance during normal production operations, clearing jams, the inspection process, and using tagout without the use of lockouts.
1026A How To Investigate An Accident
VIEW COURSE
This video explains the basics of accident investigation and the benefits of investigating every accident regardless of its size or severity and why this policy is an essential part of your overall safety program.
1008B Bloodborne Pathogens
VIEW COURSE
This video is not designed to list all the potential hazards nor is it designed to serve as a comprehensive training program related to AIDS or Hepatitis B. Each organization is responsible for developing their own policies and procedures relating to bloodborne pathogens and following Local, State, and Federal Regulations and Standards. Each organization must refer to their own medical and legal advisor for specific information for developing policies and procedures.
1003C Unsafe Acts - Human Behavior
VIEW COURSE
The Insurance Industry, Governmental agencies, and the National Safety Council have analyzed employee accident investigations over the years and have determined that the overwhelming cause of most industrial accidents and injuries can be attributed to the unsafe acts of employees.
1001D Back Injury Prevention 
VIEW COURSE
According to the National Safety Council and medical research, 20% of backaches are attributed to inflammation such as arthritis, 10% are due to actual back injuries and other miscellaneous causes, and 70% result from degeneration of spinal discs.
1023F Fire Prevention Responsibility
VIEW COURSE
If you smoke, do so only in designated areas. Good housekeeping is another basic safety tip. Check out those janitor closets and other storerooms to make sure there are no flammables or combustibles improperly stored. Keep the areas clean, neat, and organized.
1044F Advanced Fire Extinguisher Training
VIEW COURSE
Fire extinguishers and extinguishing materials have been around for a long time. You've seen them everywhere; they're very useful and have saved many lives. But not everyone understands them or knows how to use them. The subject for this training program is understanding more about extinguishers and how they work. The objective of the training is to save lives and property, in that order. Always remember that life safety is much more important than property.
1007H Hand and Power Tool Safety
VIEW COURSE
Controlling hazardous energy sources is required by organizations for the safety of their employees. Locking out electricity prevents electrical equipment from accidental release of electricity during maintenance or repair. The purpose of lockout and tagout is accident prevention. This program explains the basic procedures and terminology and general requirements.
1020H Confined Space Entry
VIEW COURSE
Confined space entry must be approached with a professional attitude and a methodical system designed to prevent situations from escalating into a disaster. The National Institute for Occupational Safety & Health (NIOSH) found that in more than 50% of confined space accidents, the rescuer becomes the victim.
1002A SDS For Hazardous Communications
VIEW COURSE
Protecting employees and the environment are two important considerations in your company's overall safety program. To help you meet these challenges, this program will review information about chemicals and hazardous materials that will help in meeting these goals.
1001I How to Prevent Slips and Falls
VIEW COURSE
Slips and falls can occur just about anywhere - not watching where you are walking, slip off a ladder and just not paying attention. In this program, we will focus on how you can prevent these hazards.
1002H Chains, Cranes, Hoist, and Slings
VIEW COURSE
Chains, Cranes, Hoist, and Slings program illustrates the proper use and maintenance of cranes and lifting devices with emphasis on safety. Safety around hoisting equipment is extremely important because one little mistake can be disastrous.
1003H Machine Guarding and Conveyors
VIEW COURSE
Machine guarding is effectively preventing personnel from coming in contact with moving parts of machinery or equipment which could cause physical harm to personnel. Machine guarding is placed around the moving parts of machinery to save fingers, hands and maybe even your life.
1001G Forklift Operator Training
VIEW COURSE
The Forklift Operator Training safety video program reviews the engineering principles, safe operating procedures, and maintenance of forklifts. - A forklift operator's job is to move material efficiently and quickly. Persons operating a forklift must be trained and authorized by the company before being assigned to operate a forklift. It is important to understand the engineering principles of the forklift equipment. Speeding and violating safety procedures can result in damages and injuries.