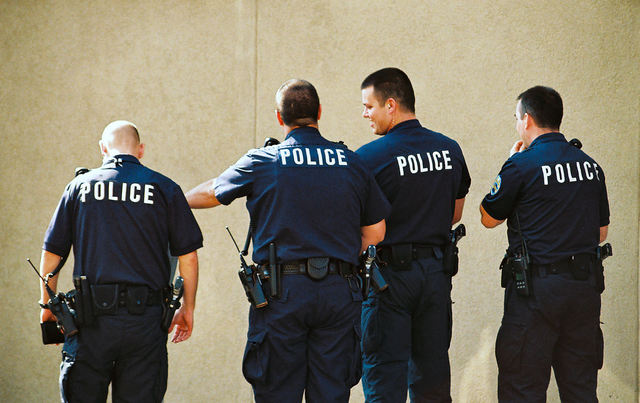 Law Enforcement Training Videos - Fire - Security
Choose any of the 10 videos below, valued at $195 DVD or lower in the Law Enforcement, Fire, or Security category.
Please copy and paste your choices in the 'Order Instructions/Comments' section that can be found after adding this product to your cart.
For help please call us at 281-313-0303 / 1-800-334-1523 
21001A FIRE EXTINGUISHER 2000
VIEW COURSE
One of our BEST SELLERS! A fire extinguisher is a simple and effective piece of emergency equipment. This program explains the various classes of fires, different types of fire extinguishers, the keyword PASS, and other tips for emergency use of fire extinguishers.
21002A INCIDENT COMMAND SYSTEM  
VIEW COURSE
Designs the basic structure and function of the Incident Command System which can be used at any size incident. The ICS is nationally recognized as the best emergency management system.
21003A FIRST AID
VIEW COURSE
This is an instructor's video program, designed for training others in First Aid. The program meets Red Cross, American Heart Association, and OSHA standards for training persons in Basic First Aid. Topics include bleeding, animal bites, stings, shock, fainting, strokes, and all other topics necessary for first aid training. Each topic is separated by a stop sign, allowing the instructor to stop the video and provide hands-on demonstrations or testing.
21004A CPR 2000
VIEW COURSE
This program developed with the assistance of Texas CPR, a nationally recognized nonprofit organization, who has consulted with the American Heart Association in the development of state of the art CPR training. The program includes infant, child, and adult CPR. The program teaches emergency action, signs and symptoms, medical illnesses associated with the need for CPR. Also included is the new Emergency Defibrillation equipment that will soon be required in almost all organizations providing CPR.
21005A EMS PATIENT LIFTING - PREVENTING BACK INJURIES
VIEW COURSE
Back strains and pain are the most common injuries for EMS personnel. This program was filmed on location at actual emergencies showing proper lifting techniques, as well as lifting patients on straight back chairs and backboards down stairways.
21006A EMERGENCY RESPONDERS - BBP
VIEW COURSE
Designed for paramedics, EMTs, fire, police, correctional officers, first-aid/CPR, and other emergency personnel who might be exposed to blood and other potential hazards relating to BBP. Meets training requirements for the state of California.
21007A CRITICAL INCIDENT STRESS DEBRIEFING
VIEW COURSE
This program should be used to train employees, supervisors, and management relating to incidents in the workplace that could impact employees. Topics include robberies, suicides, violence in the workplace, terrorism, emergency disasters, and more.
21008A CYBERCRIME
VIEW COURSE
There are many illegal cyber issues other than hacking. This video covers the different laws and Federal Acts that deal with economic espionage, copyright infringement, computer security, and privacy issues. Viruses and pornography are also addressed.
CPS1001

CRIMES AGAINST CHILDREN AND TEENS ON THE INTERNET - SEXUAL PREDATORS AND PEDOPHILES

VIEW COURSE
This program was developed with the help of Undercover Police, Detectives, A School Teacher who has worked with the FBI on Child Abductions and others. Predators are everywhere and now they can come into your home via the Internet. This program points out some of the pitfalls parents make and what parents and teachers can do to help protect children, who use the Internet.
21010A SEXUAL PREDATORS IN PUBLIC PLACES
VIEW COURSE
This program is designed to provide you information relating to sexual predators and potential child abductors in public places and at work. The objective of this program is to provide you knowledge so you can help reduce or prevent abductions where you work.
21011A EMERGENCY FIRST AID
VIEW COURSE
Emergency First Aid program is designed to provide basic information on how to properly apply first aid in emergency situations. First Aid is the immediate care given to the injured or suddenly ill person. It's temporary assistance that is rendered until competent medical care if required, arrives and takes over. Emergency First Aid means dealing with urgent conditions.